TIP FOR THE WEEK: MATCHING YOUR DEAL TO INVESTORS & LENDERS: FILLING THE GAP
Are you a searcher who has found a deal and need additional funds to get the deal across the finish line? Here's how we can help.
1) Click on MY deals on main menu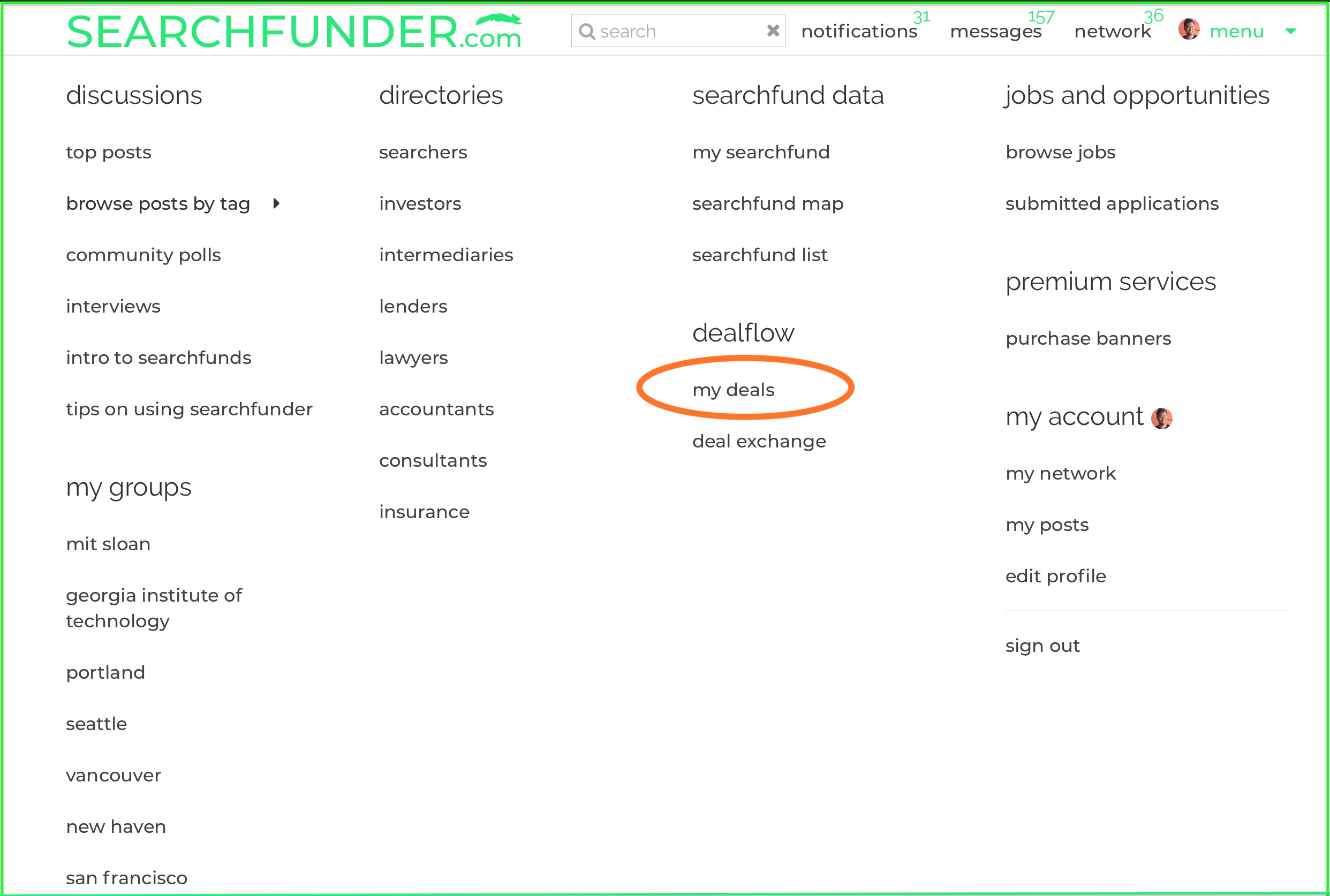 2) Add the deal. Please put in only non-confidential information. The deal will only be viewable by you. Follow the prompts.
3) Click on I want to buy this company. With this option, your deal will be private to you until you decide to share it with someone else.
3) Click on find investors or find lenders. We will match your deal with the criteria of investors and lenders within the community.

4) Your matched investors or lenders will be shown.

5) A featured investor or lender is one that has paid a nominal amount to be listed at the top for their specific criteria.

Note: By clicking on the profile of the investor/lender, you'll see information on their past deals and ratings.
6) Send your deal. You can choose whether the person may forward your deal onto someone else within the Searchfunder community. (Shown with the arrow above)
7) Note: If you are connected to or following a person within the community, you can share the deal with them at anytime using the Share Deal button.
If this post was helpful to you, please click the Like button and/or comment below.