TIP FOR THE WEEK: JOIN A GROUP OR CREATE YOUR OWN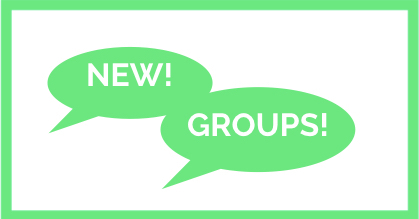 Last week, we launched on your "me" tab our newest feature: Groups.
You can now easily connect with members of the search community from your college, business school or local region. Note: For school groups, you must have attended, taught or have had some connection to the school.
Additionally, we have created groups for searchers or potential searchers who are interested in exploring topics associated with: Aerospace, Defense and Government Services, E-Commerce, Food & Beverage, Healthcare, Incubators, Military Veterans, Navy Seals, Operators, People of Color in Search, SaaS, Women in Search and Women of Color in Search.
If you are a searcher or potential searcher who is interested in one of these groups, simply join or request access.

To locate a group, use the search field under Discover Groups.
For a short cut to viewing your groups, you can click on the timeline dropdown menu on the green toolbar.
Not seeing a group of interest? You can quickly start a group by following the steps below.
Step 1: From your "me" tab on the upper right of your screen, click on My Groups.

Step 2: Click "Create Group" the right side of the screen and follow the prompts. Remember to click the Create Group button.
Step 3: Invite users to your Group.
Step 4: Begin posting to your Group.
If this post was helpful to you, please click the Like button below.