2023-05-02T19:00:00+00:00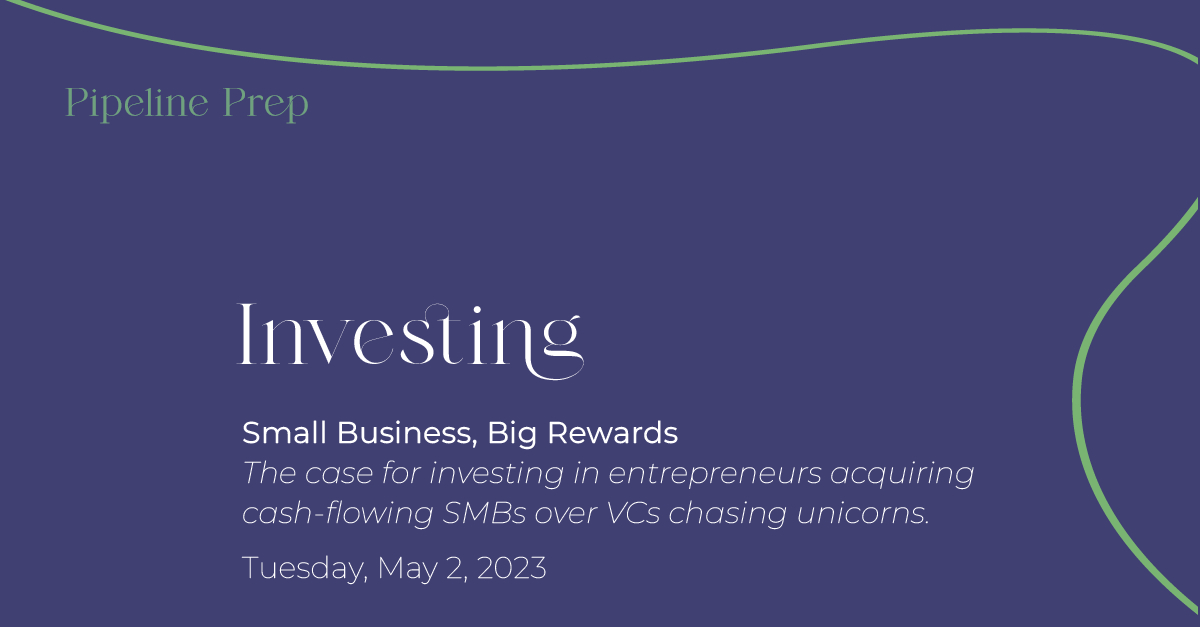 ^
Searchfunder member
‌ previously founded and operated a VC-backed company for 13 years which he grew to over $10M in recurring revenue, hundreds of employees in 35 states, and ultimately exited to a strategic acquirer.
Tim now invests in entrepreneurs seeking to acquire small-to-medium sized businesses. In this recorded, live stream, he will share why he believes the "Wild West" of the search fund space is better than VC investing.
This will be a recorded, livestream session.
For more information or to RSVP, please
sign in
.