2023-05-16T16:00:00+00:00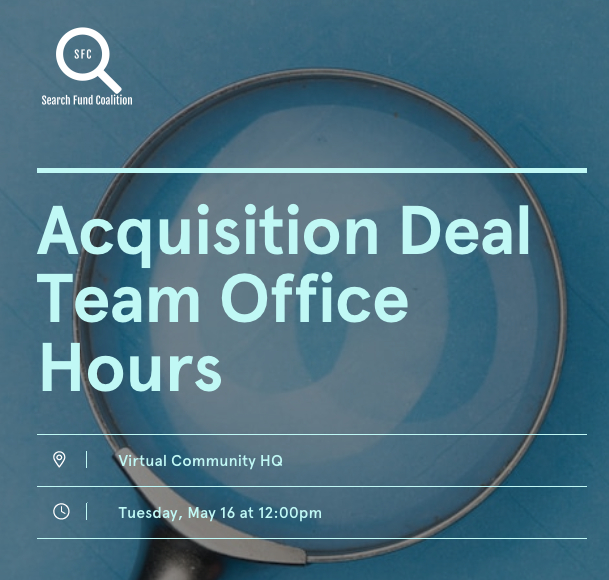 **Sign Up Required Via Link Below**
https://sfcdealteam523.splashthat.com/
Free Searcher Ticket Code: BYLINE523
Connect With 40+ Entrepreneurs & Experts For Ultimate ETA Success
As searchers we are lucky to have access to information from social media, courses, podcasts, etc., but they often do not tailor to our unique situations. Sometimes we have personalized questions that we need answered, and that could be the difference between continuing to pursue a deal or to pass on it.
This month our acquisition deal team office hours will include experts ranging from lending, risk & insurance, legal and financial due diligence.They are ready to answer your questions and share their insights and know-how to help bring clarity, confidence and success to your active search.
For more information or to RSVP, please
sign in
.