2023-02-15T21:00:00+00:00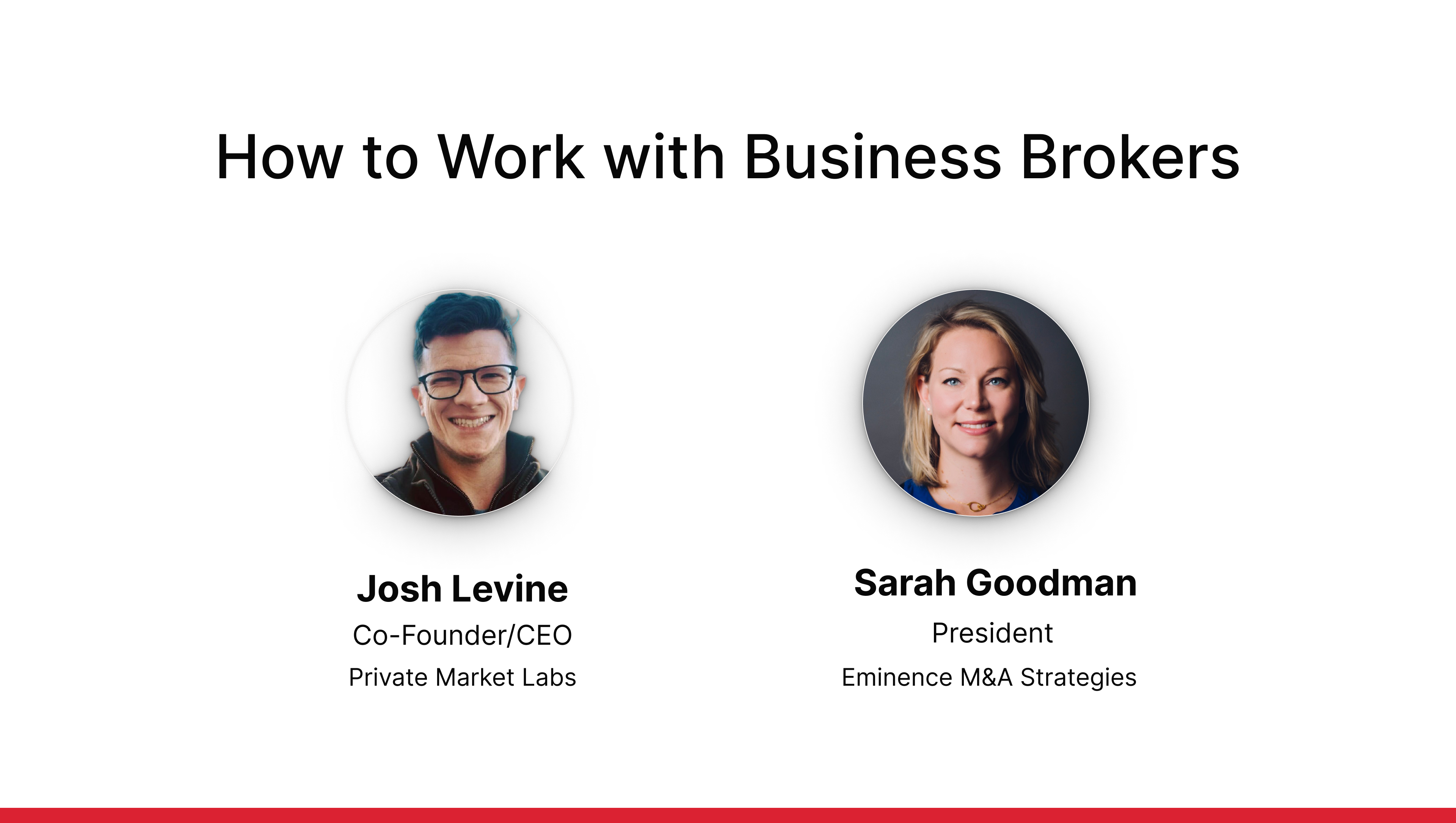 Working with business brokers is an important skill for anyone in the search community, whether you're a veteran or just starting out. Fortunately, we have you covered: for our February 2023 Spaces conversation, we have invited Sarah Goodman - President, Co-Founder at Eminence M&A Strategies - to talk about some of the most successful strategies buyers can employ when working with business brokers in the SMB space.For nearly 20 years, Sarah has worked with public and private companies, in a range of leadership capacities. Following an accomplished career with a firm contracted with numerous Fortune 100 brands, Sarah got started in M&A as she launched her own successful acquisition project.
Sarah has experience closing buy-side and sell-side M&A transactions, leveraging her own search, acquisition, and business ownership experience as well as accomplishment in the public and private sectors across a wide range of industries. She is active in multiple professional organizations, including the Association for Corporate Growth (ACG) Austin-San Antonio NextGen, ProVisors, Austin Business Woman, W Connect, among others.
At Eminence M&A Strategies, they help business owners navigate their way through the M&A transaction to achieve a favorable outcome that meets their objectives while maximizing the transaction value.
Join us on Feb 15, 2023, at 3pm US Central Time / 1pm US Pacific Time / 4pm US Eastern Time for a great conversation. Bring your questions, since we will end with an audience Q&A.
Check out the event link here:
https://twitter.com/i/spaces/1yoJMZDjlDzxQ/peek
For more information or to RSVP, please
sign in
.