New on Kumo: AI Powered Business Listings
We see a lot of businesses for sale out on withkumo.com (more than 120,ooo deals!) and frankly, a lot of listings are hard to read. Most listings out there are vague, jargon-heavy, and full of fluff. That's why we launched AI-powered business listings, with:
- Concise titles that you can scan quickly
- A clear and easy-to-understand business summary
- A series of bullet points with top highlights, so you can see what makes the business unique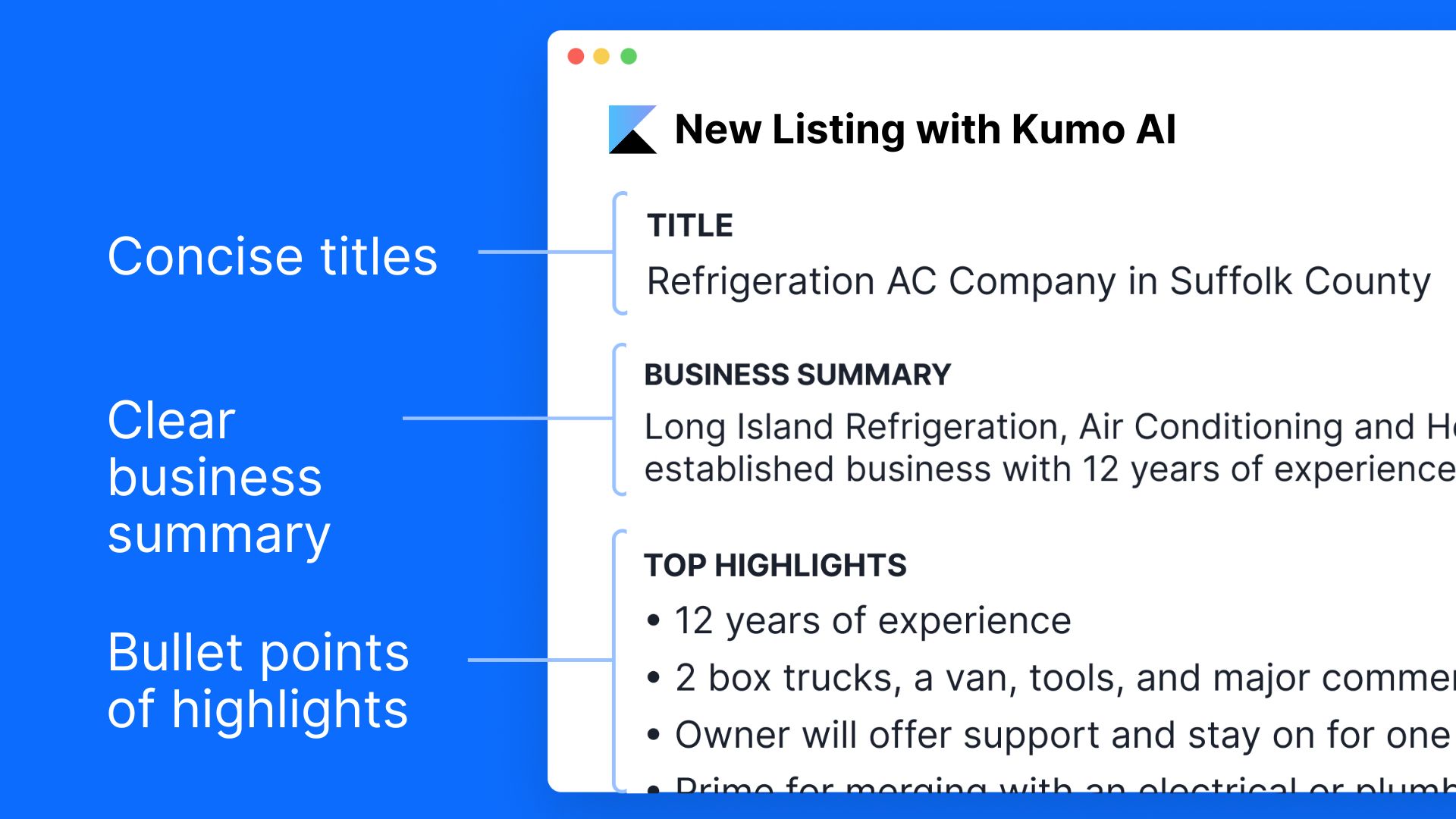 These AI powered business listings are now live on withkumo.com, anyone can try it for free!
Plus, Searchfunder members can get 1 month off the paid Pro version (with access to all deals) using code: SEARCHFUNDER30


More on how the AI feature works: https://kumo.substack.com/p/new-feature-on-kumo-ai-powered-business