WEBINAR: WHAT TO LOOK FOR WHEN ACQUIRING AN HVAC COMPANY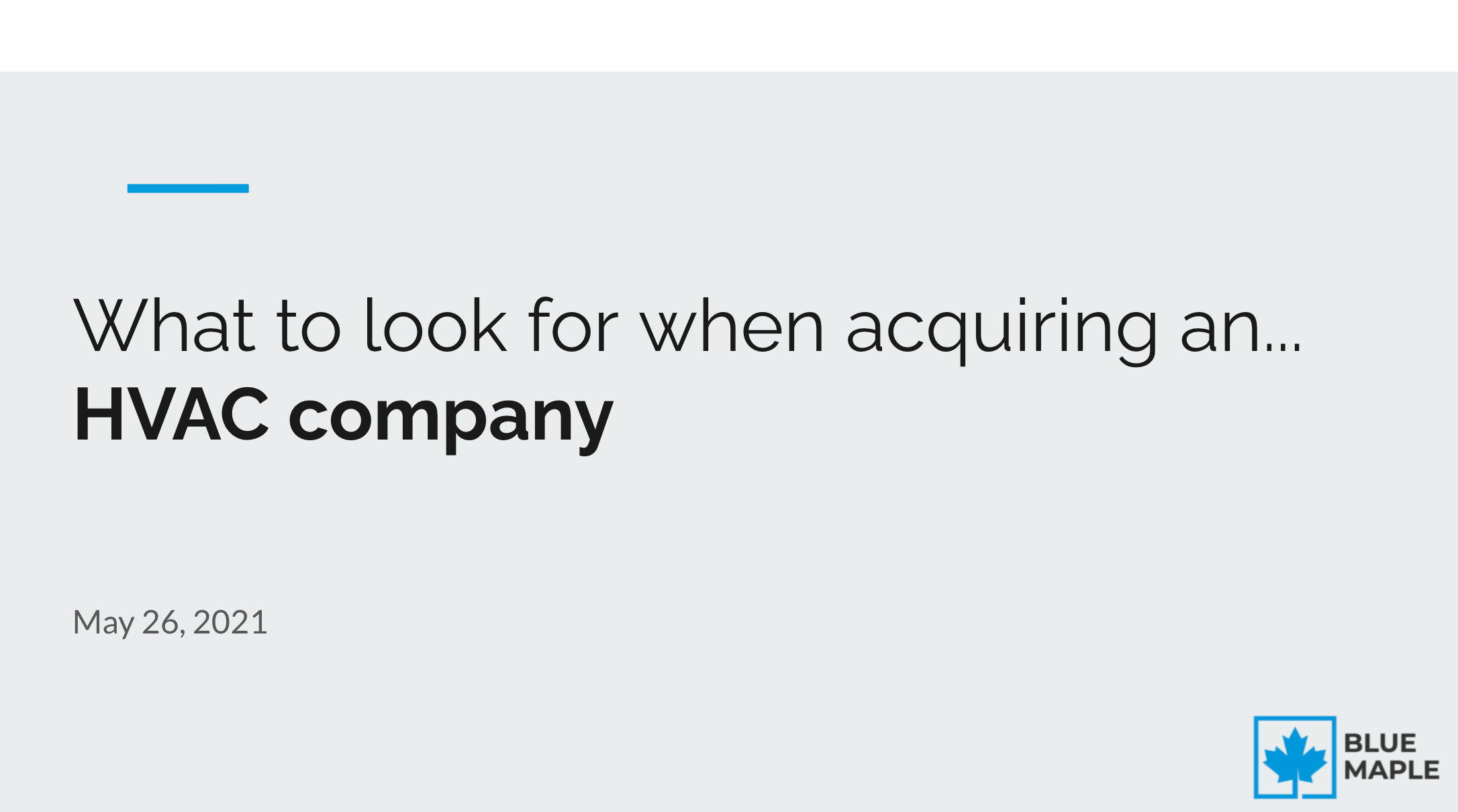 For this session, Niklas will be joining to talk about his experience buying and running multiple HVAC companies. We'll be digging deep into the weeds!
More on Niklas: he's the founder at Siddis Invest, an independent sponsor group that has been involved in 7 lower-middle market private equity deals since[redacted]EBITDA between $[redacted]million). He obtained a minority position in K&S Heating and Air in early 2019, and acquired Lex Air in April[redacted]both HVAC companies. He knows this space well!
Areas we'll cover:
- Why this industry is ripe for ETA
- What good vs great companies look like
- Where to spend the most time during diligence (and what data/metrics to analyze)
- Major pitfalls to avoid
- Hardest part about operating a business in this space
- Biggest lessons learned since acquiring their company
Please register to make sure you don't miss it:
https://zoom.us/webinar/register/WN_LHz_7upUSgyUOnMAuj0vig
Thanks!
Tony
Note: this webinar is part of a bi-weekly series where existing operators — past searchers who've already acquired a company — share their experience and dig into the specifics of their industry. Emails [redacted] to automatically be invited to all future webinars in the series. See list below.
Webinar date Sub-industry
Wed, May 12 Light manufacturing
Wed, May 26 HVAC service contractors & franchises
Wed, Jun 16 Tech-enabled services (SaaS)
Wed, Jun 30 Homecare providers
Wed, Jul 14 Business process outsourcing providers (BPO)
Wed, Jul 28 Janitorial services
Wed, Aug 11 Managed service providers (MSPs)
Wed, Aug 25 Landscaping
Wed, Sep 8 Healthcare provider (specific area TBD)