2021-09-15T16:00:00+00:00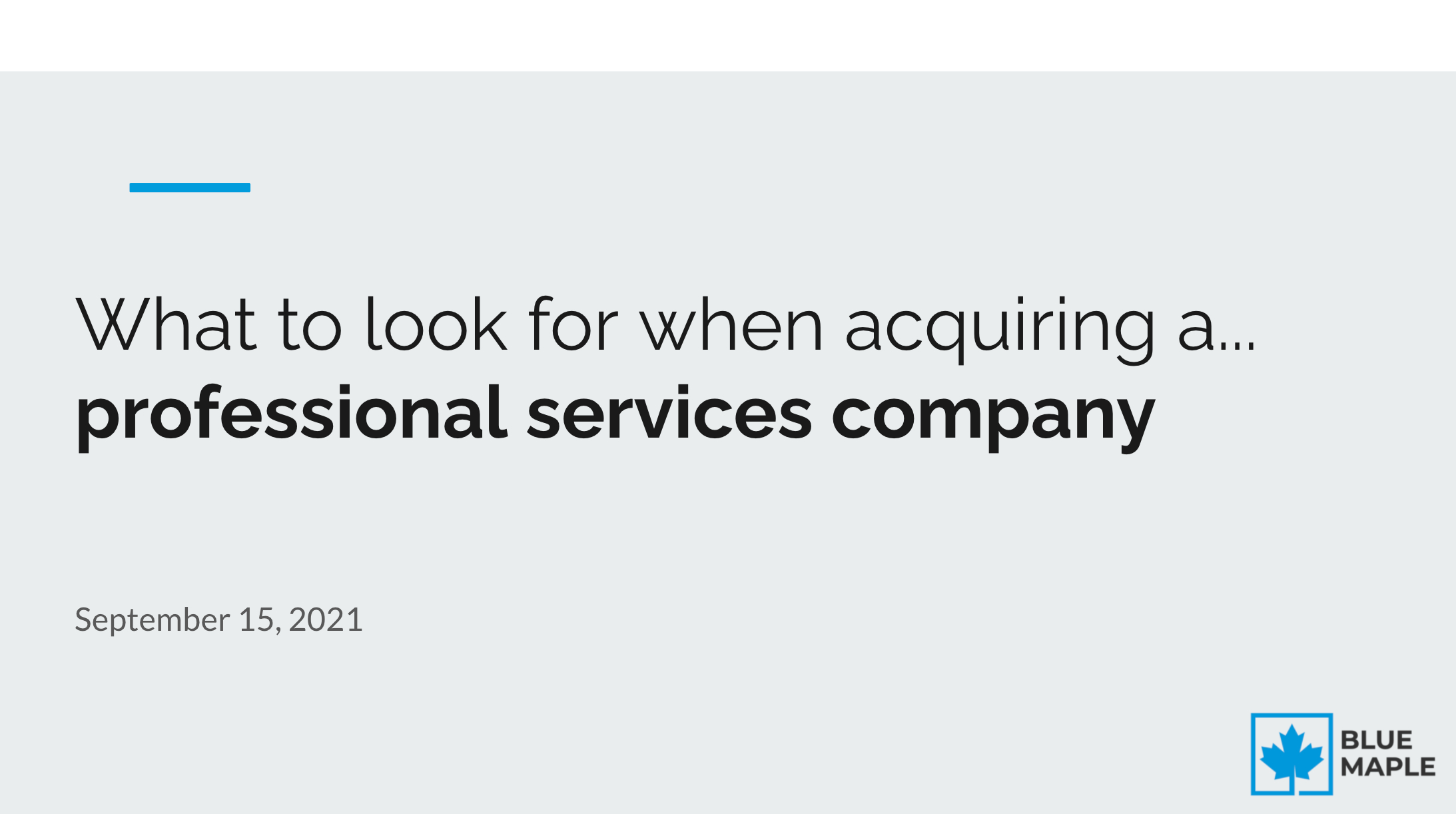 For this session, Nic will be joining to talk about his experience buying and now running a professional services business for over 5 years.
Nic Anderson is the CEO of ArcherHall, a digital forensics and e-discovery company based in Sacramento, California. Nic acquired the business in 2015 through self-funded search, and has driven 20%+ annual growth since then. He's seen a ton over the past 5 years -- and I'm excited for all of us to learn from his experience!
Registration link:
https://us06web.zoom.us/webinar/register/WN_jo9E4JZQTU6Ls-q3IVESuQ
Areas we'll cover:
- Why this industry is ripe for ETA
- What good vs great companies look like
- Where to spend the most time during diligence (and what data/metrics to analyze)
- Major pitfalls to avoid
- Hardest part about operating a business in this space
- Biggest lessons learned since acquiring their company
Please register to make sure you don't miss it!
Thanks!
Tony
Note: this webinar is part of a regular series (1-2 per month) where existing operators — past searchers who've already acquired a company — share their experience and dig into the specifics of their industry. Emails --@----.com to automatically be invited to all future webinars in the series.
For more information or to RSVP, please
sign in
.