TIP FOR THE WEEK: HELP! I NEED TO REDUCE THE NUMBER OF SEARCHFUNDER EMAILS I RECEIVE
Our default email setting mean that most members receive at least one email per day from Searchfunder, perhaps 2 on occasion. These settings are based on feedback from our cost-conscious members who wanted regular reminders of the free access status of their account, which is appended to the bottom of nearly every email we send. It is also consistent with the practices of most news outlets and digital publishers. As your group membership and activity level increases, you may find you are receiving too many emails. You may adjust your email preferences at any time in two quick steps.
1) open the main menu ► next to your upper right profile picture

Click account and then select email preferences.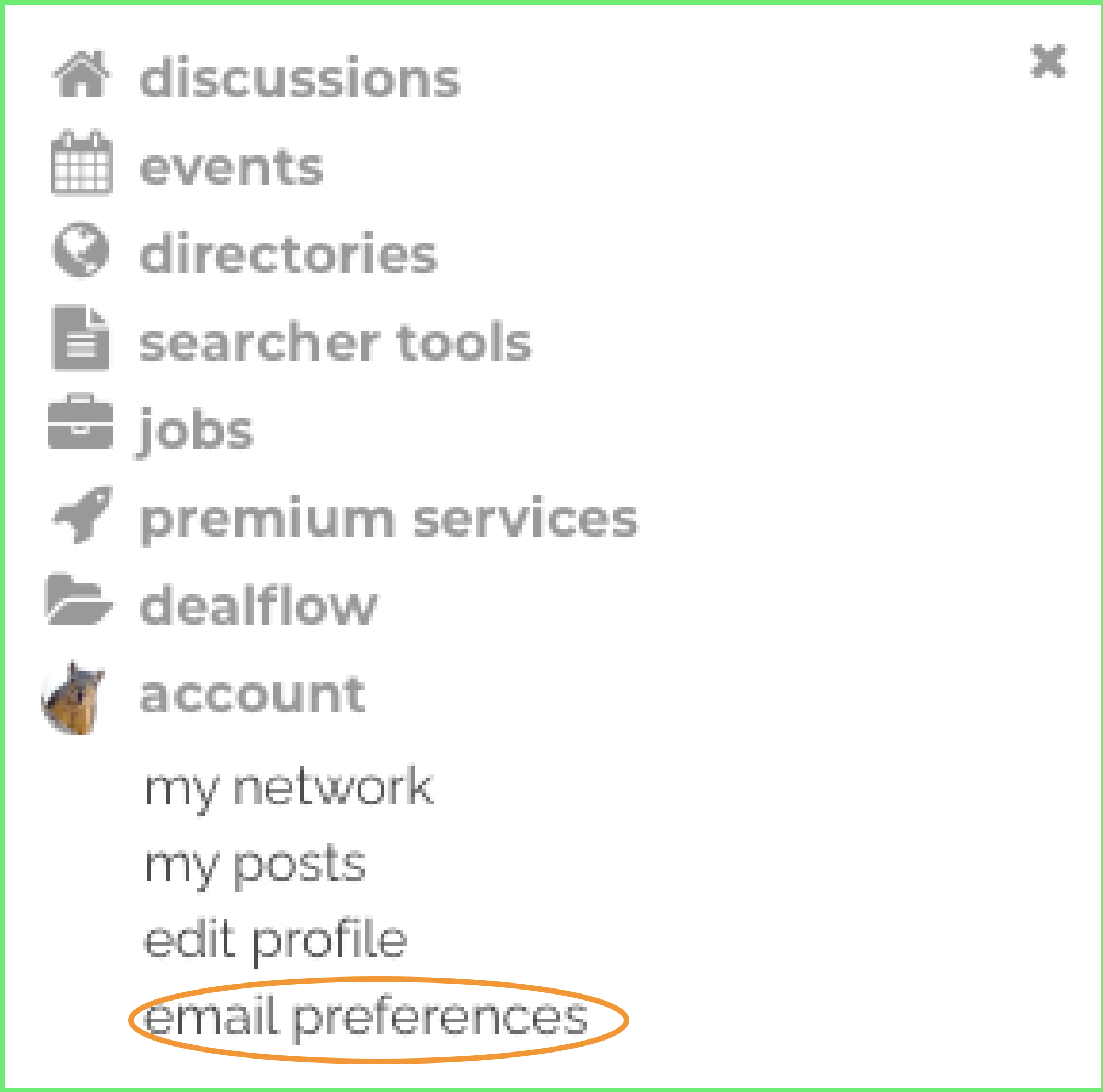 2) Adjusting your email preferences

You may dial in whether you wish to receive certain communications instantly, daily, weekly or never.

NOTE: If you choose to turn "OFF" all emails. It will unsubscribe you from all Searchfunder.com emails and alerts. This includes reminders of your account status and free access earned. Turning off emails does not cancel your account. Your account will remain active, and you will continue to have online access to the services and features of your subscription. Your free access status will be displayed on your main Timeline page as well as on your account dashboard located on the main menu ► next to your upper right profile picture.

For other Tips for the Week, click the tag below or this link. Help us spread this info. If this post was helpful to you, please Comment or click the Like button below to revive it for others.