TIP FOR THE WEEK: DO YOU HAVE A DEAL IN SEARCH OF SEARCHER?
Are you an intermediary, broker or searcher who has found a deal that might be of interest to a searcher? Here's how to find a home for that deal by unsing the deal exchange.
1) Click on my deals on the menu bar.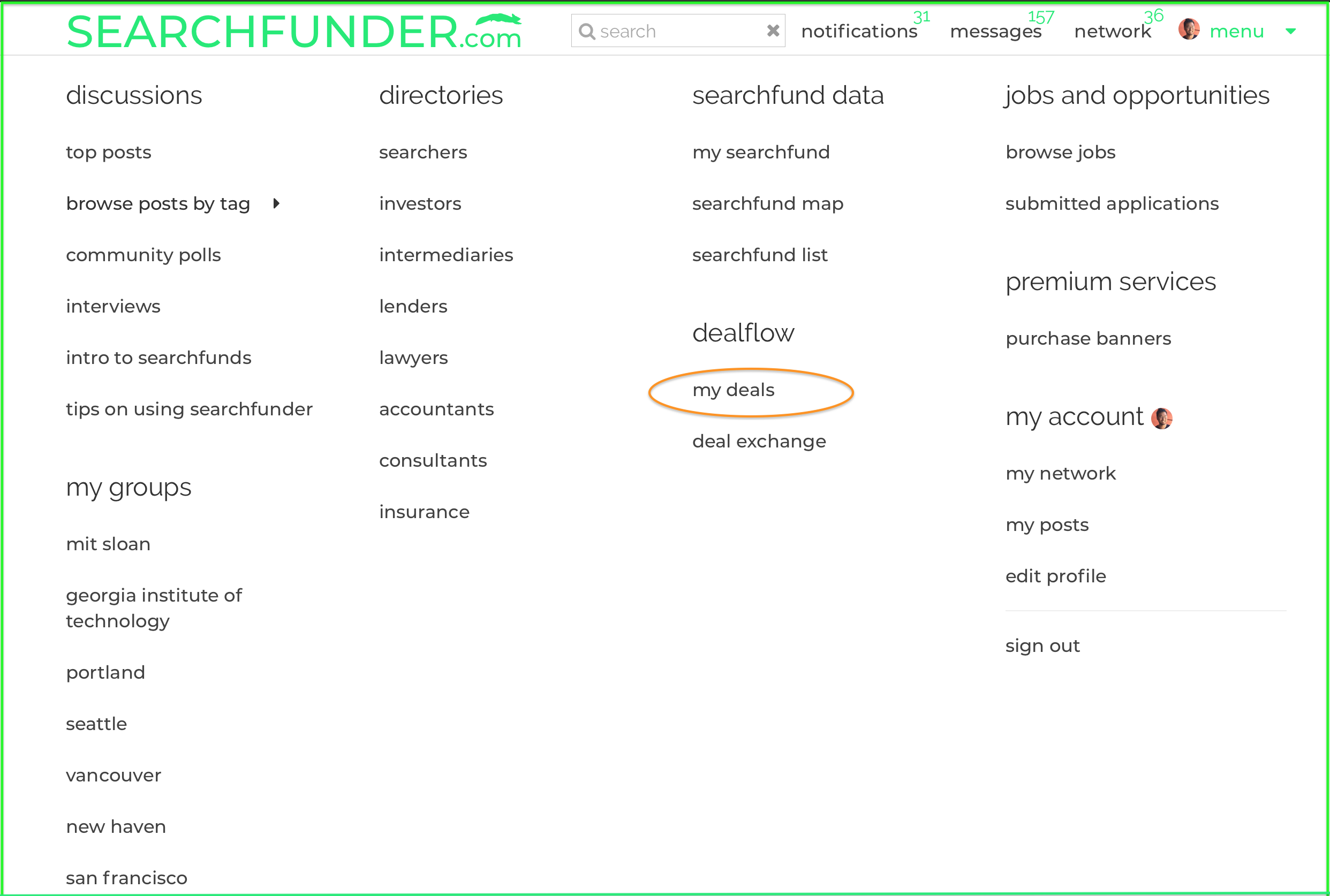 2) Add the deal you desire to share. Please put in only non-confidential information. The deal will only be viewable by you. Follow the prompts.
3) Click on Find A Buyer for this company to post your deal on the exchange. Each time a potential buyer expresses interest in the company, you'll receive a small commission.
4) Select the option that best describes your role with the company.

5) For best responses, add as much information about the deal that is non-confidential as possible by clicking on More Details.

6) Upload your teaser.



7) Your deal in now on the exchange. .























If this post was helpful to you, please click the Like button and/or comment below.