2022-11-29T22:00:00+00:00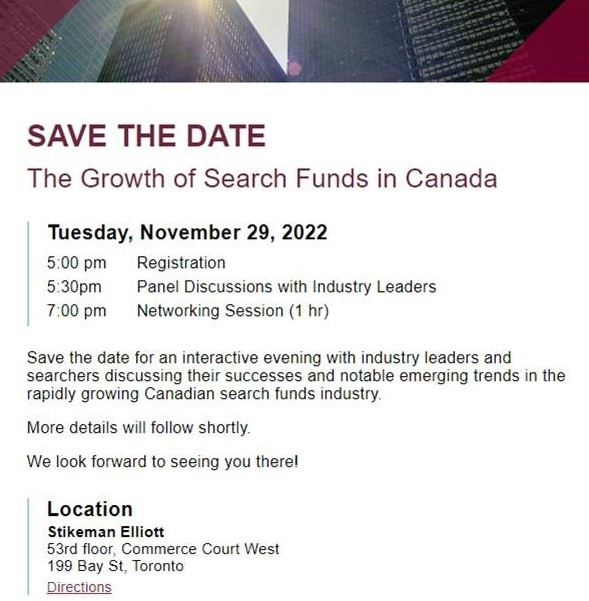 Save the date for an interactive evening with industry leaders and searchers discussing their successes and notable emerging trends in the rapidly growing Canadian search funds industry.
Contact me for more information.
5:00pm - Registration
5:30pm - Panel Discussions with Industry Leaders
7:00pm - Networking Session (1 hr)
Location:
Stikeman Elliott
53rd floor, Commerce Court West
199 Bay St, Toronto
For more information or to RSVP, please
sign in
.