2023-01-12T23:00:00+00:00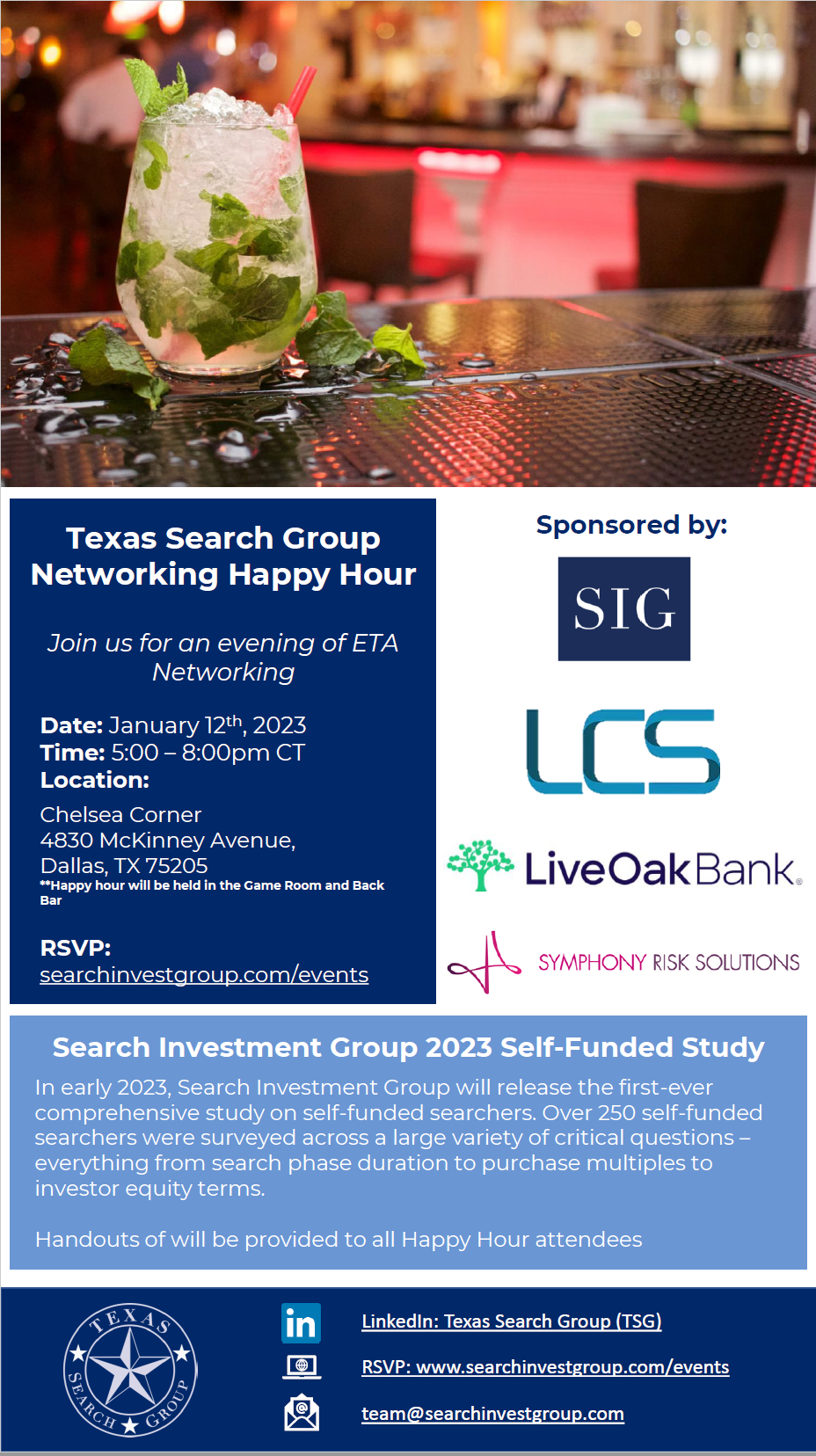 RSVP Here:
Join searchers, operators, investors, and advisors for a networking happy hour at Chelsea Corner in Dallas.
Also, receive a printed copy of the first ever Search Investment Group 2022 Self-funded Search Study.
Sponsored by:
Search Investment Group (SIG)
Searcher Advisory & Capital Raising --@----.com /
www.searchinvestgroup.com
Lummis Consulting Services (LCS)
Max Lummis - Accounting / QoE
www.lcsfirm.com
Live Oak Bank
Heather Endressen & Lisa Forrest - SBA Acquisition Financing
https://www.liveoakbank.com/
Symphony Risk Solutions
Joshua Richman - Insurance
www.symphonyrisk.com
For more information or to RSVP, please
sign in
.