TEXAS SEARCH GROUP HAPPY HOUR - 12/9/21 IN HOUSTON
Texas Search Group will be hosting a happy hour on[redacted]in Houston. We should have great attendance of searchers, independent sponsors, lenders, service providers, investors, small business owners and more. We're holding the event at The Remington bar in the St. Regis hotel here in Houston.
Be sure to RSVP if you want to attend as our venue will only allow 50 attendees. searchinvestgroup.com/tsg
See you there!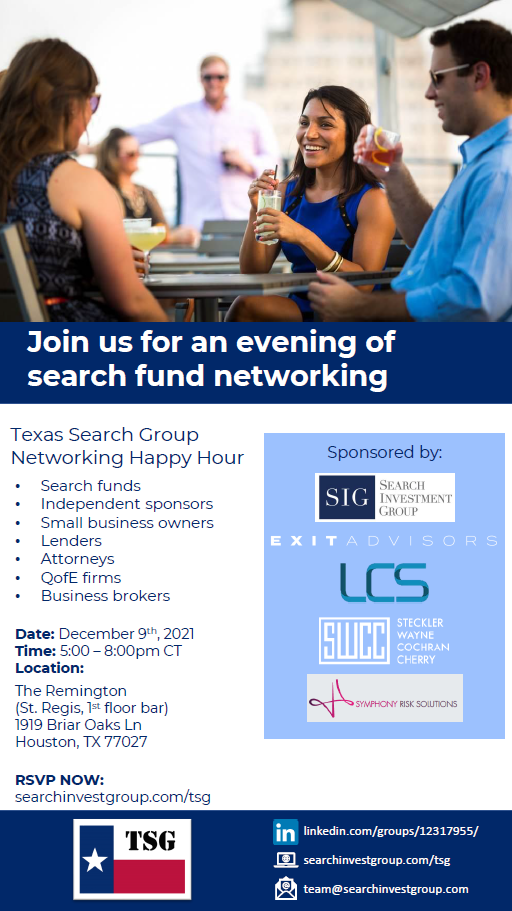 ^[redacted]‌^[redacted]‌^[redacted]