2023-09-08T20:00:00+00:00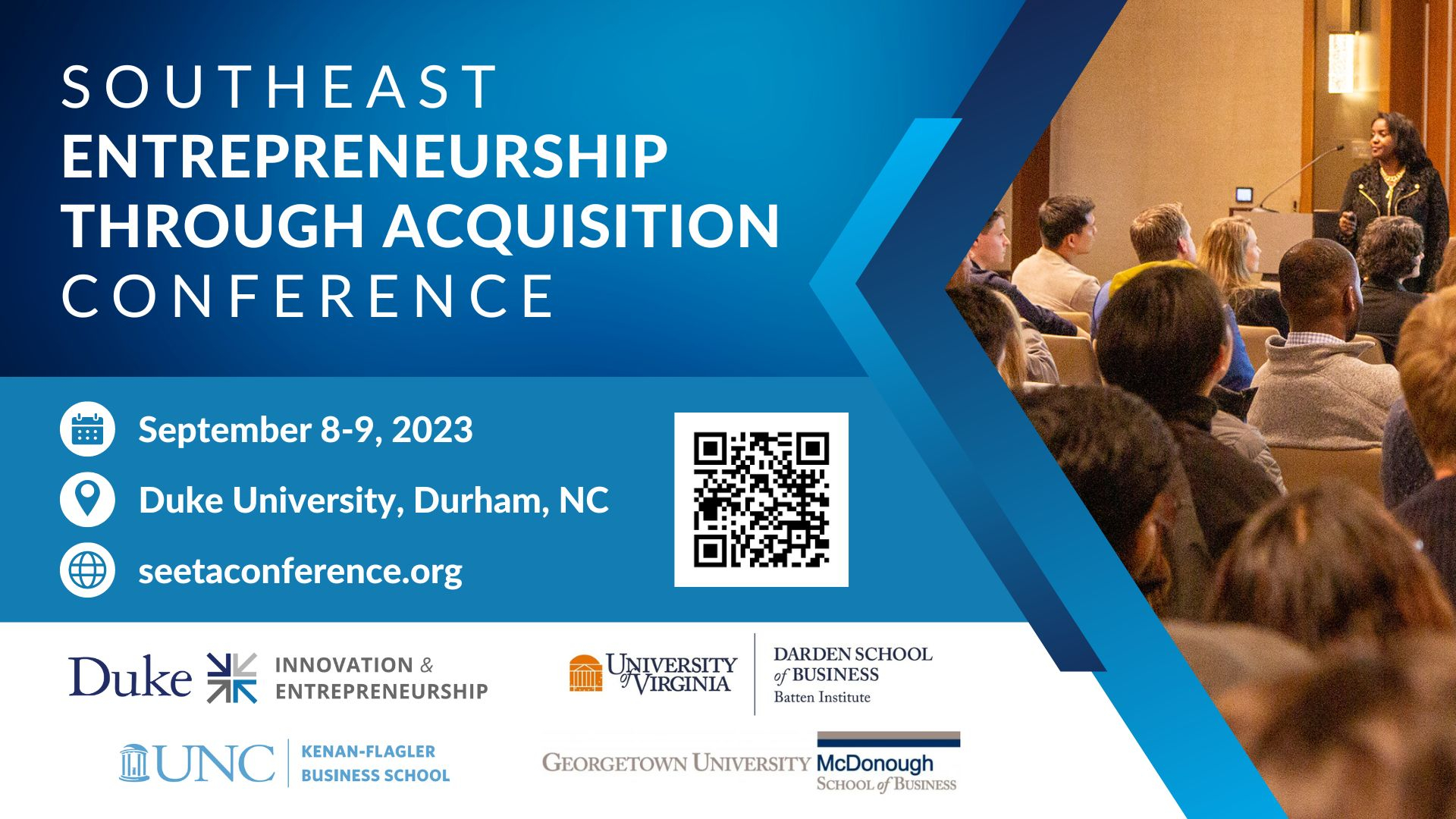 Please mark your calendars for the 2023 Southeast ETA (SEETA) Conference hosted by Duke Fuqua, and co-sponsored with UVA Darden, UNC Kenan-Flagler, and Georgetown McDonough.
The conference will begin with a late-day kick-off on Friday, September 8th, and continue all day Saturday, September 9th at The Fuqua School of Business in Durham, NC. Details and registration information is available here:
https://www.seetaconference.org
.
We're energized by the continued growth of the broader ETA community, and excited to host a phenomenal line-up of speakers, breakout sessions, and networking opportunities! For any additional information on conference details, please reach out to the following:
-General Inquiries: Duke ETA Club --@----.com Engagements: Jonathan Van Dongen and Kehinde Majolagbe
-Sponsorships & Partnerships: Ben Thomason
Preferred hotel information:
We recommend the following accommodations, with these and other options provided on the SEETA site. Reservations are encouraged to be secured as soon as possible.
Recommendation #1: JB Duke Hotel, connected directly to the Fuqua School
Recommendation #2: Washington Duke Inn, located across the street
For more information or to RSVP, please
sign in
.