2023-06-15T22:00:00+00:00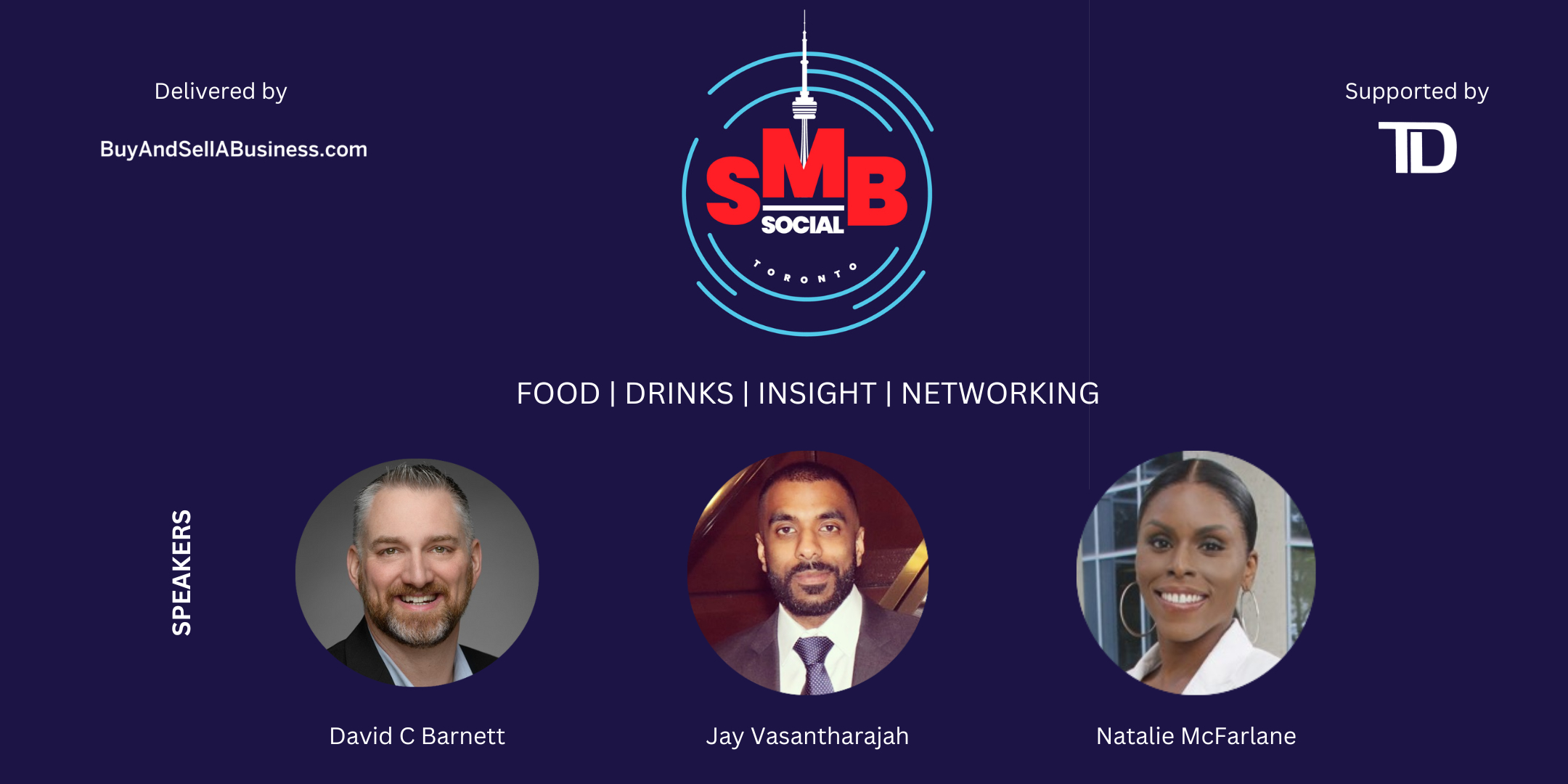 Registration Now Open!
SMB Social Toronto is the perfect event for Micro-PE firms, SMB & ETA searchers/sellers, operators and investors in Toronto to come together and network!
Join us on Thursday, June 15, 2023 at 6:00 PM EDT at Carolina Pizzeria for an evening of fun and connection.
Meet like-minded individuals while enjoying some delicious food and drinks. Don't miss out on this amazing opportunity to expand your professional network and learn from other successful professionals. We can't wait to see you there!
SMB Social Toronto: Delivered by BuyAndSellABusiness.com and Supported by Midtown TD Commercial Banking Centre.
Register for free here:
https://www.eventbrite.ca/e/smb-social-toronto-tickets###-###-####
For more information or to RSVP, please
sign in
.