2022-10-18T16:00:00+00:00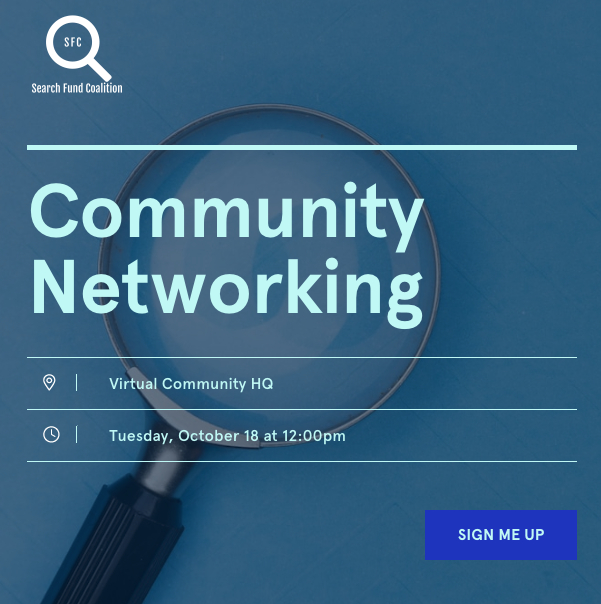 There has been quite a bit of chatter about making connections. Both with potential sellers, but also finding fellow searchers & operators to make a stronger communityExpect event attendees to include fellow Searchers,Service Providers, Community Advocates & Investors.
We'll have a quick discussion about finding deeper connection and then allow everyone to meet and find partners to be on this journey together.
Please sign up here:
https://sfcconnections1022.splashthat.com/
Event is Free thanks to our partners Byline Bank & Aspen HR
For more information or to RSVP, please
sign in
.