2020-09-24T18:00:00+00:00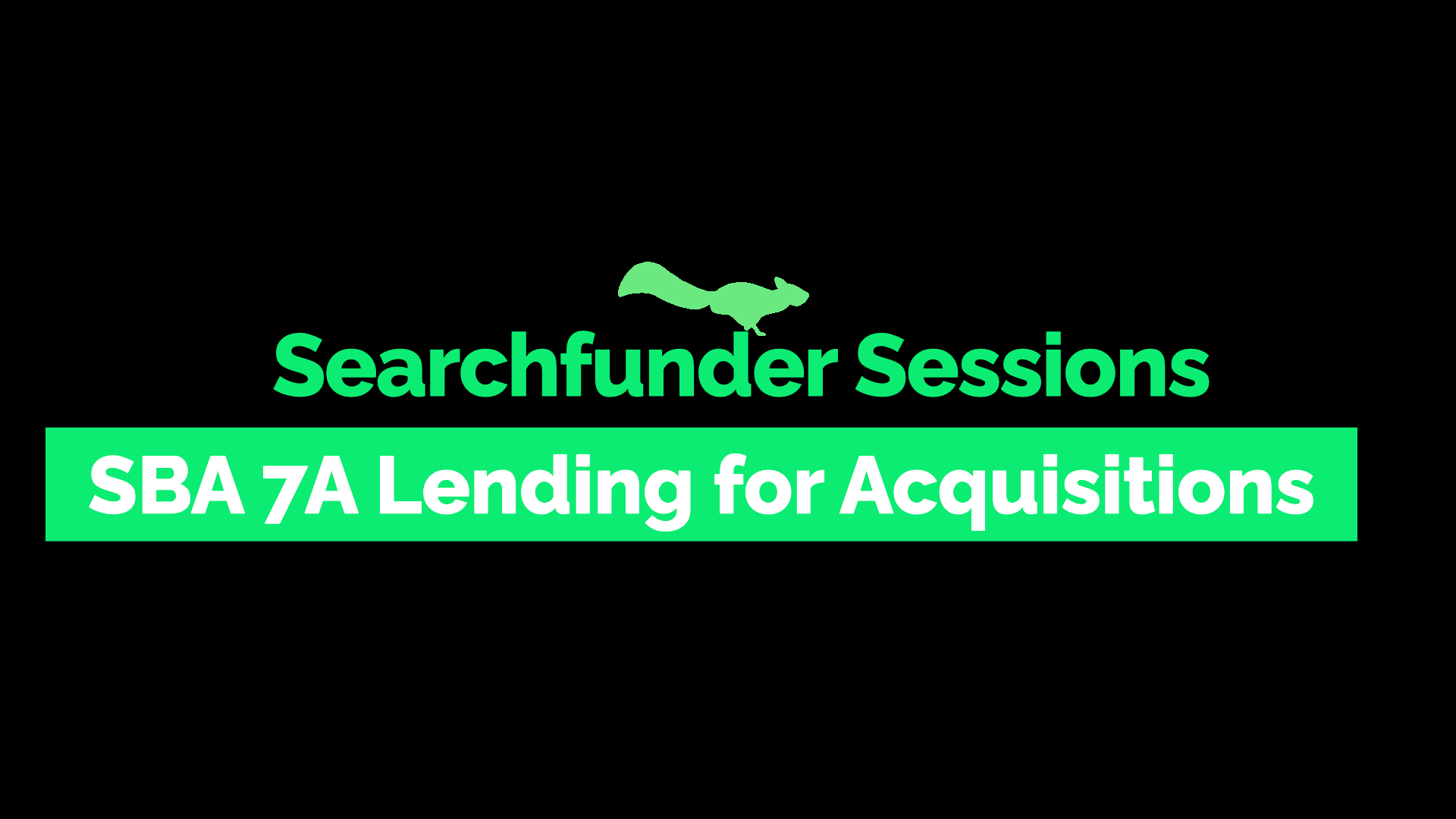 Our special guest is Searchfunder member, Bruce Marks‌, who is Senior Vice President and M&A Sales Manager for First Bank of the Lake. The emphasis for this session will be on what you need to know in the initial stages of search -- as you begin exploring a search fund as an option and as you are starting your search.
During the session, you will have the opportunity to network with other searchers and to ask Bruce questions about the lending process.
All Searchfunder members and interested members of the public are welcome to join us. Feel free to send us questions for Bruce in advance.
Searchfunder Sessions is an information series so that our members can stay up to date and get the most out of their membership. During each Session, you will have plenty of opportunities to network with other searchers and ask questions.
To foster a more vibrant community, this session will be a livestream event on Searchfunder and LinkedIn.
If you wish to maintain anonymity, we encourage you to still attend, but to take these steps before entering the Zoom meeting: (1) sign out of your Zoom account, (2) Click "Join a Meeting" and (3) follow the prompts to enter a name you prefer and ensure your video is turned off. For more how-to info, see:
https://nerdschalk.com/how-to-change-your-name-on-zoom-on-pc-and-phone/
A playback will be posted on the events page of Searchfunder.
For more information or to RSVP, please
sign in
.