2020-09-21T18:00:00+00:00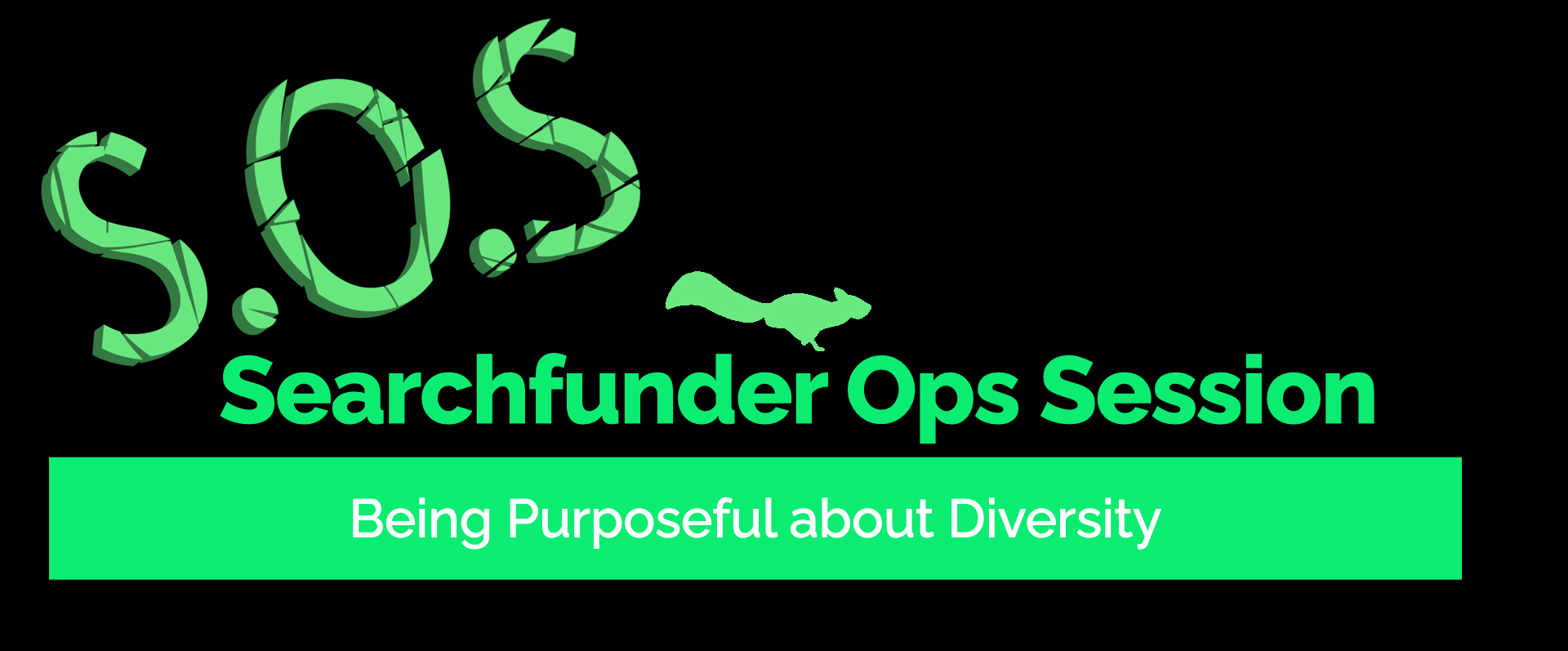 Being Purposeful about Diversity.
We kick off our SOS series with guest Scott Fogarty. Scott, an attorney, transitioned into the the head of the non-profit, Friends of Trees. He grew his non-profit from 5 team members to a diverse team of over 42 employees, while growing the non-profit's topline every year for 15 consecutive years. In doing so, Scott created a diverse team that served every community within the Portland Metro region.
Our focus will be on Scott's transition from the legal world to his new environment, creating and cultivating diversity in his organization, and the benefits he saw of diversity.
SOS: Searchfunder Ops Sessions is an information series for current and future business operators to discuss approaches, ideas and operational trends. During each Session, you will have plenty of opportunities to network with other operators and ask questions.
Register in advance for this meeting:
https://us02web.zoom.us/meeting/register/tZcqf-ugqjwoHdY5DjR9GRGGTgz1LBx44v1Q
After registering, you will receive a confirmation email containing information about joining the meeting.
To foster a more vibrant community, this session will be a livestream event on both Searchfunder and LinkedIn. Only participants who have video turned on will be visually captured.
If you wish to maintain anonymity, we encourage you to still attend, but to take these steps before entering the Zoom meeting: (1) sign out of your Zoom account, (2) Click "Join a Meeting" and (3) follow the prompts to enter a name you prefer and ensure your video is turned off. For more how-to info, see:
https://nerdschalk.com/how-to-change-your-name-on-zoom-on-pc-and-phone/
For more information or to RSVP, please
sign in
.