SEARCHFUNDER MEMBERS NOW HAVE UNLIMITED ACCESS TO BVR DEAL STATS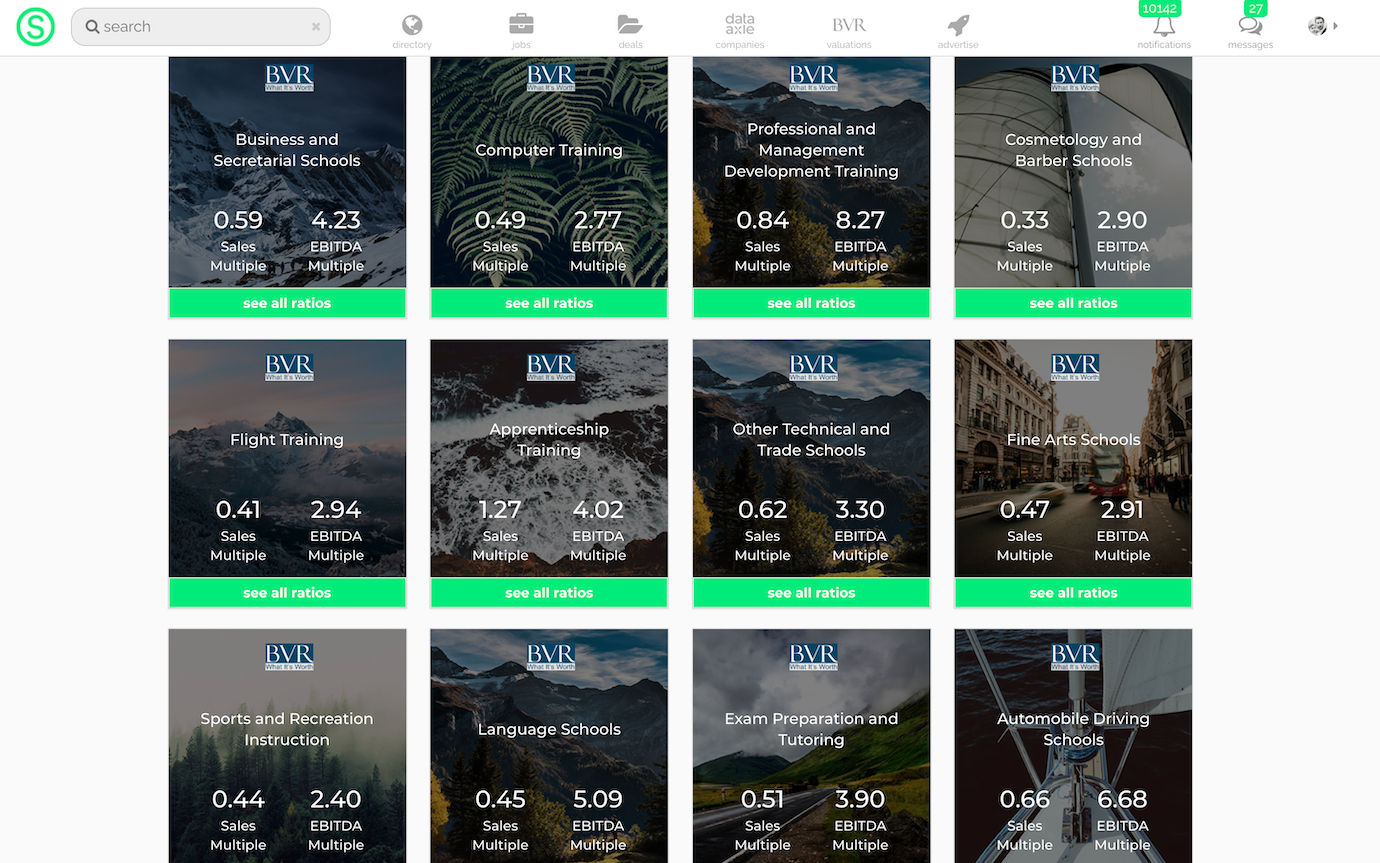 Searchfunder members now have UNLIMITED access to BVR DEAL STATS on Searchfunder for free-if-you-post/comment.
BVR DEAL STATS is the largest data set of deal comps, covering 40,000 transactions. You can find EBITDA multiples by six-digit NAICS codes under the VALUATIONS tab at the top of this screen. Here is the direct link: https://www.searchfunder.com/bvr


BVR DEAL STATS is normally a $1k/year subscription, so it's a HUGE win for our community. Please help us spread the word!
With Best Wishes, ^[redacted]