SEARCH FUND COALITION: THE GREAT DEBATE - SELF FUNDED VS. FUNDED SEARCH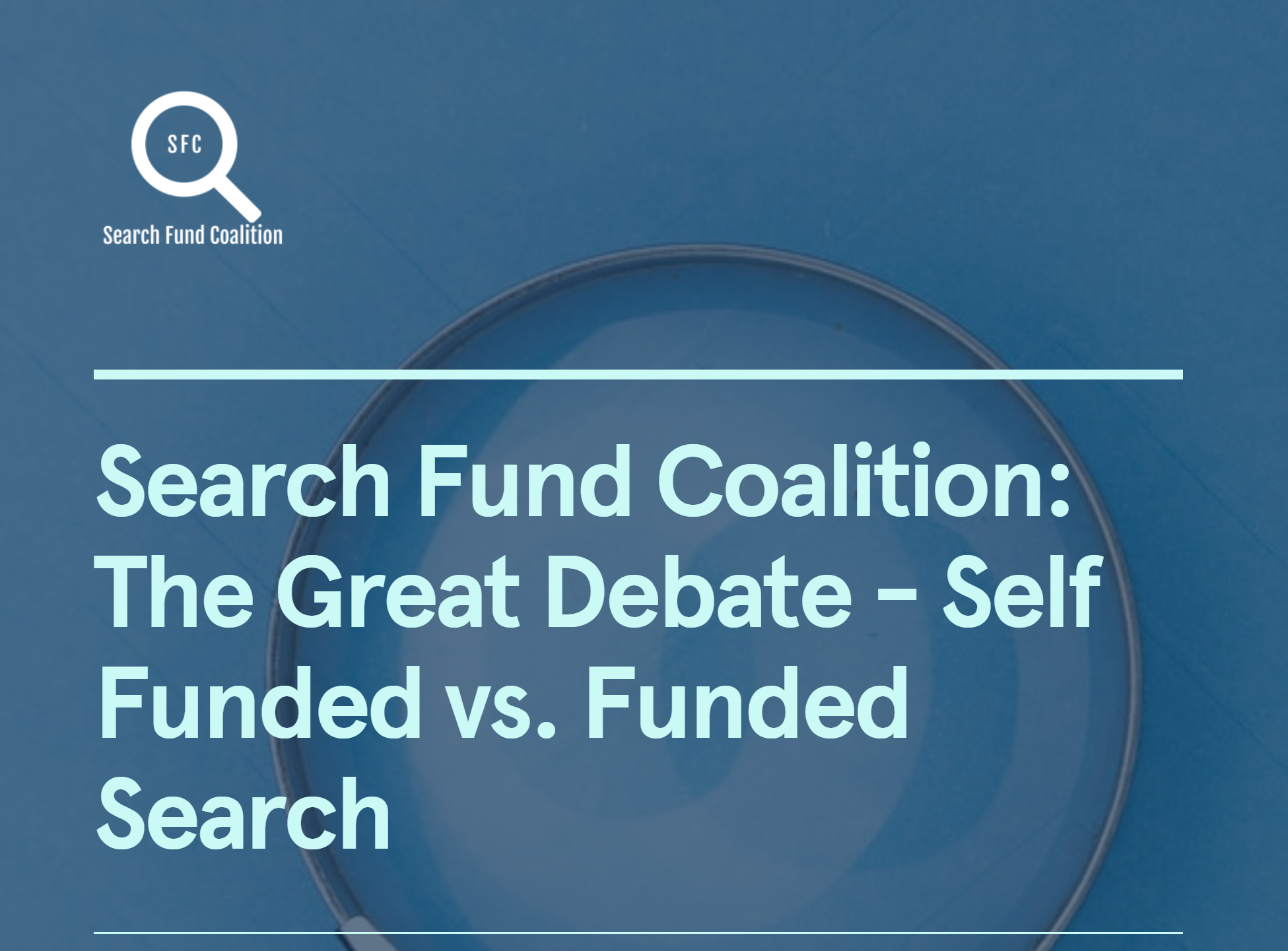 Search Funder Community - Exit Advisors will be helping sponsor a great panel series with Andrew Hoffman and the Search Fund Coalition. This will be a great opportunity to hear from different parties on their methodologies and experiences with Search Funds.
Come participate in the The Great Debate: The Self Funded vs. Funded Search (and Independent Sponsor) Approach.
Register here:
https://sfcodebate1020.splashthat.com/