2022-03-29T16:00:00+00:00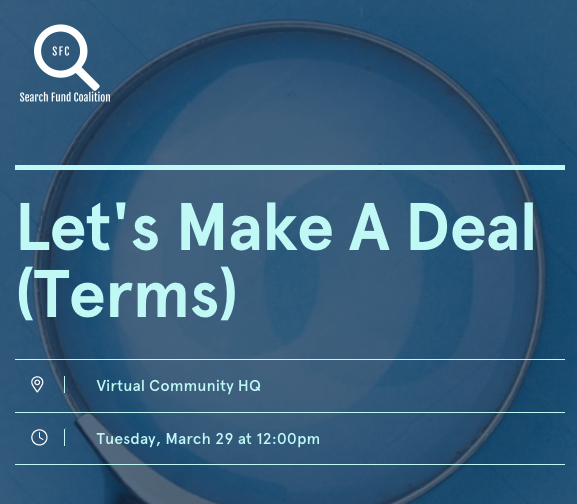 A Candid Conversation On Getting the Deal Done
This month, we'll be discussing the finer points of ETA deal structure from capital to board structure, equity incentives, closing conditions and more. It's going to be a serious masterclass in getting the best terms and crossing another important threshold on our journey from Searcher to ETA Operator.
**Note: Your must sign up via link below**
https://sfcdealterms322.splashthat.com/
Free Searcher Tickets / $5 off others with code: Searchfunder1
Hope to see you there!
For more information or to RSVP, please
sign in
.