2022-06-21T16:00:00+00:00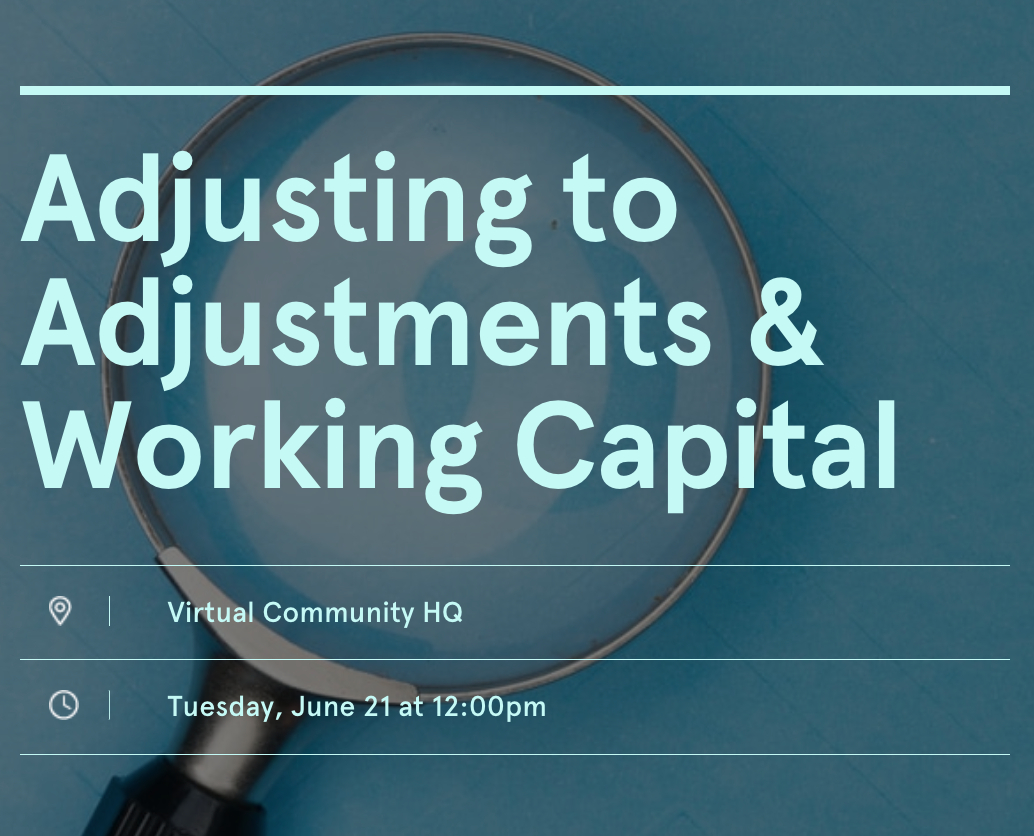 Come join our discussion on Net Working Capital & Fun With Other Adjustments on 6/21! Sign Up here:
https://sfcadjustments622.splashthat.com
Free searcher ticket / $5 discount codes: BYLINE622 or LCS25 to get the deal.
This month, we'll be discussing the tough conversations that need to be had when deep into LOI and the numbers aren't adding up. We'll discuss a full range of common adjustments and key findings during Q of E. We'll even lean heavy towards everyone's favorite, Net Working Capital and discussing how this can be a true deal breaker if not worked properly...We've got a great mix of experts for this panel featuring Search Investor / Exited Owner Steve Divitkos, Search CEO Brandon Lovell, Financial Advisory Max Lummis, CPA, CVA, CFE Lummis & M&A Advisor Bob ScarlataSpecial Thanks to Byline Bank / Matthew Dolsky + aspenHR / Mark Sinatra & @Lummis Consulting Services LLCHope to see you at the event on the 21st!#searchfunds #entrepreneurshipthroughacquisition #entrepreneurship #community #adjustments #QofE #workingcapital #notworkingcapital #relationships #networking
For more information or to RSVP, please
sign in
.