2023-01-17T17:00:00+00:00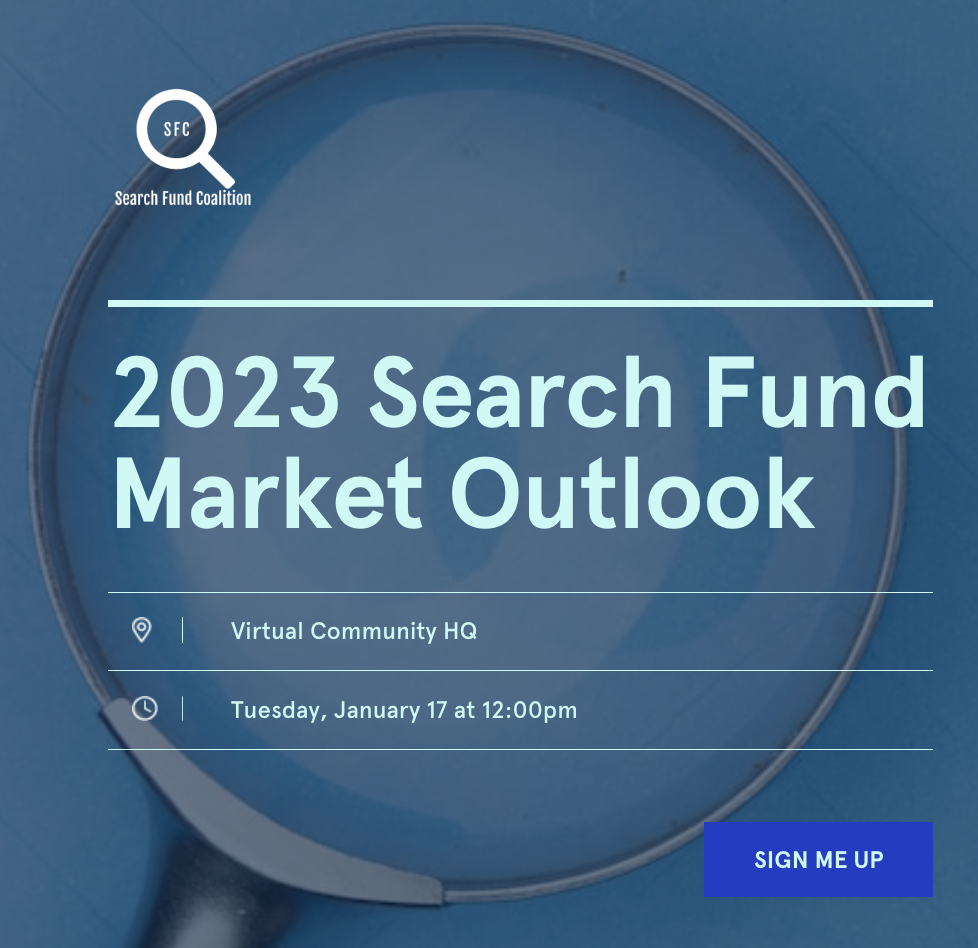 New Year. New Rules. Same Game.
To kick off 2023, we'll take a look at the US and International Search Fund / SMB Acquisition Markets from a Funded and Self-Funded Search Perspective.Come hear our experts landscape insights and prognostications for the coming year. We're pumped to start the year strong and take our entrepreneurial games to the next level together.
Please sign up using the link:
https://sfc2023outlook.splashthat.com/
Free searcher Ticket Code: BYLINE123
Expert Panelists: Aaron Blick / Search Investment Group+ Newtown Campos / Newton Equity Partners + AJ Wasserstein / Yale SOM
For more information or to RSVP, please
sign in
.