2022-11-15T17:00:00+00:00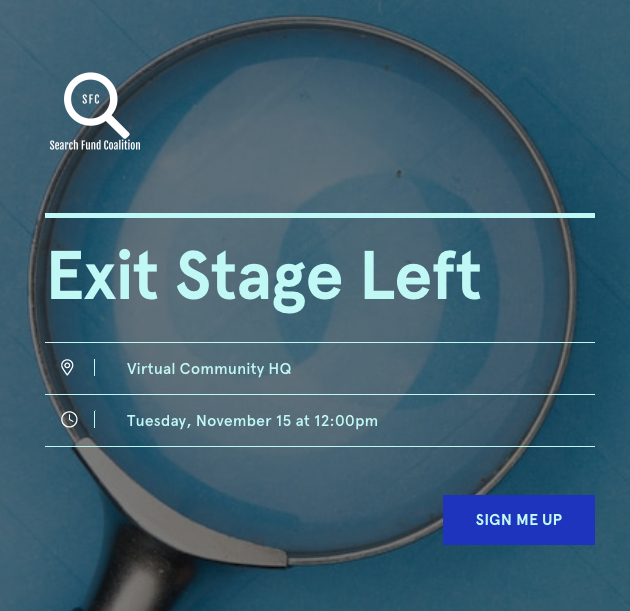 Stories of Successful Operations and Exits.
Sign Up:
https://sfcexits1122.splashthat.com/
Searcher Discount Code: BYLINE1122
Hello From The Other Side. Every ETA journey has a beginning, middle and end. This month we've got a great group of former SMB Operators that have successfully exited their businesses. They will be discussing their operating journey as well as the selling process and what's next.
They come from varied backgrounds and are ready to share their insights and know-how to help take our entrepreneurial game to the next level.
For more information or to RSVP, please
sign in
.