SEARCH FUND COALITION COMMUNITY NETWORKING EVENT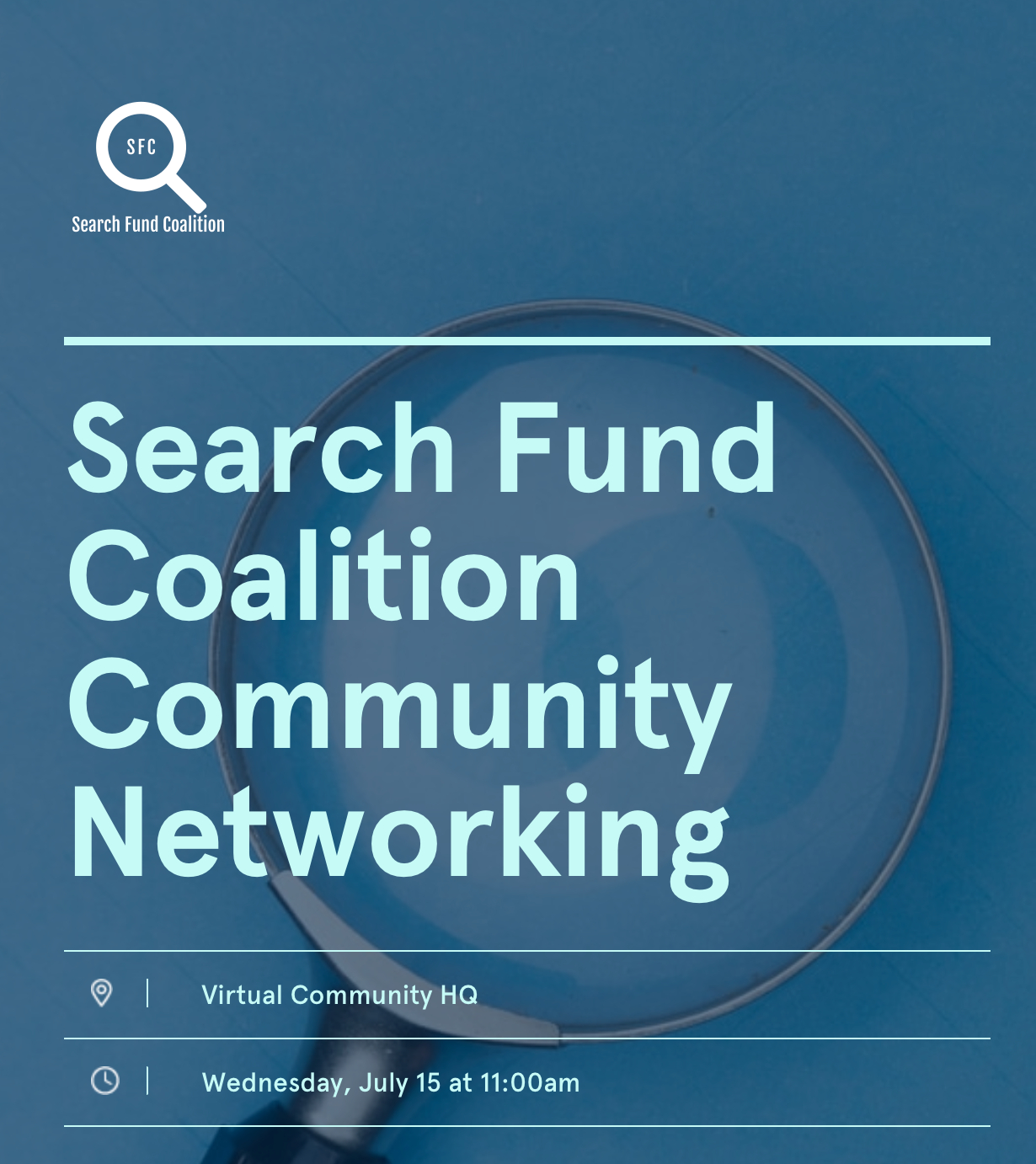 https://searchfundconetworkingjuly.splashthat.com
Thanks to our partners @citrincooperman, @liveoakbank and @searchfunder we have 60 free tickets! Use the Free Code: Searchfunder1
Hey Folks, We're Kicking off July with a networking event next week to continue our great conversations and support the overall Search/ ETA community. Information for the event, We'll have a good mix of searchers, owners/operators and service providers all giving insights for the community at large.
** Note ** you must sign up through the link by copy & paste to attend the event.
Hope you can join us!