2021-12-13T23:00:00+00:00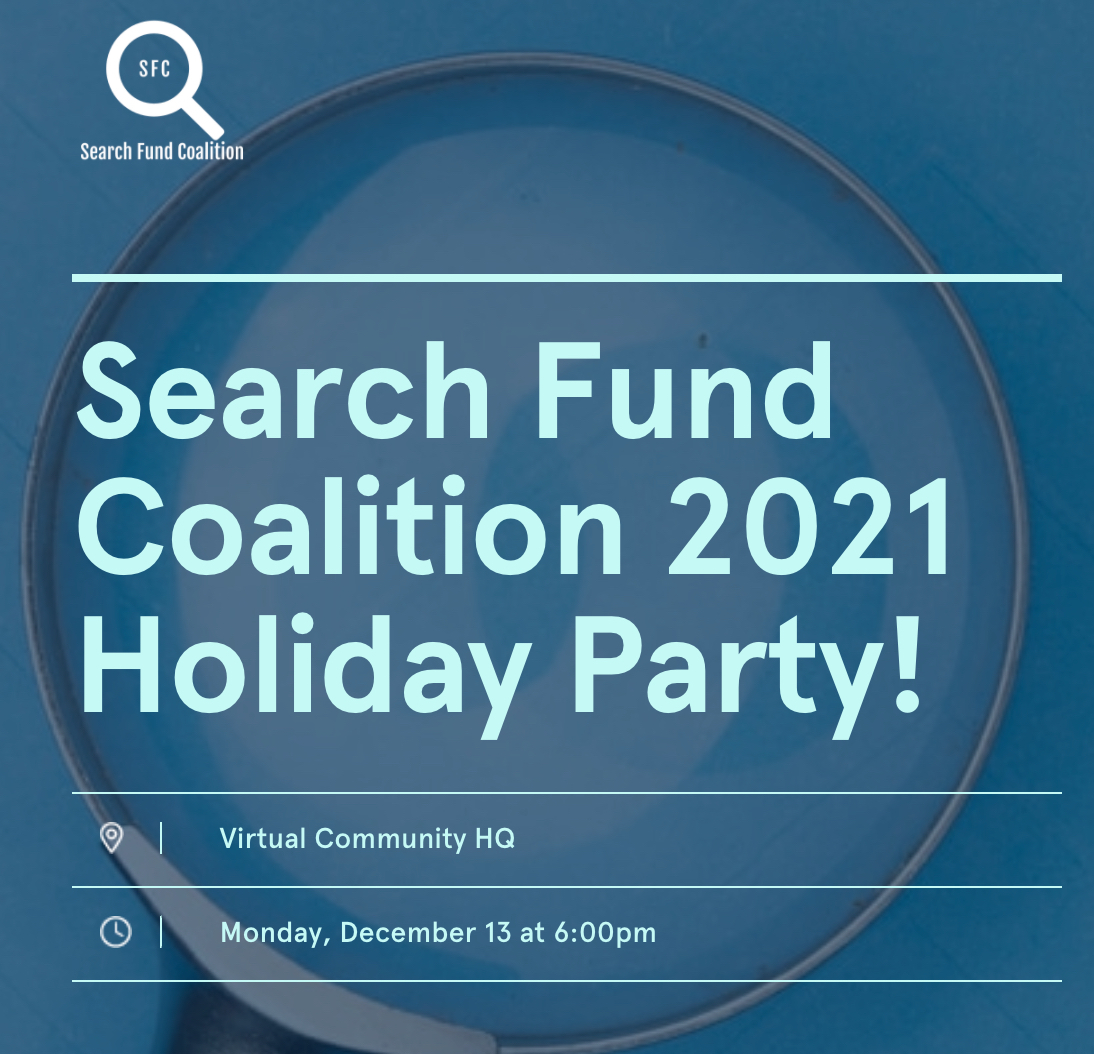 2021, A Year We'll Never Forget - For our last event of 2021, we just wanna party!
Please come celebrate all that we have accomplished in the face of adversity and looking forward to a successful 2022 together. We'll hang out, talk some shop, play some games and have a raffle with door prizes.
Just like a real holiday party, except it's virtual. Free to all, hope you can make it!
https://sfc21holidays.splashthat.com/
Andrew & The Search Fund Coalition Team
For more information or to RSVP, please
sign in
.