SAVE THE DATE: 7TH ANNUAL BOOTH-KELLOGG ENTREPRENEURSHIP THROUGH ACQUISITION (ETA) CONFERENCE.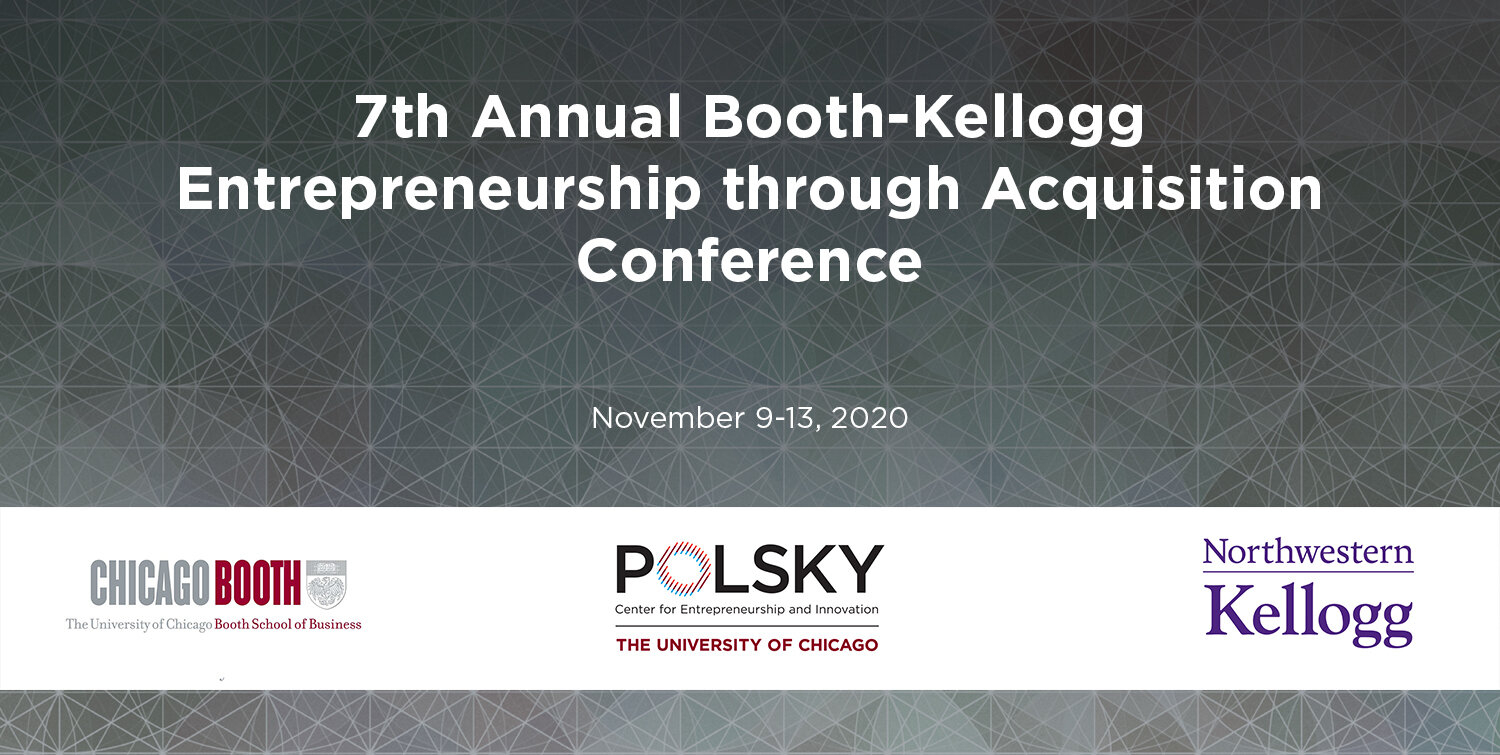 WELCOME
The ETA Group at Chicago Booth, the Polsky Center for Entrepreneurship and Innovation, and the Kellogg Innovation & Entrepreneurship Initiative are delighted to host the 7th Annual Booth-Kellogg Entrepreneurship through Acquisition (ETA) Conference.
The Booth-Kellogg ETA Conference is an annual event that brings together search fund entrepreneurs, investors, MBA students, faculty, and other participants in the ETA ecosystem to meet one another and share insights into this rapidly-growing area. This year's conference will look a little different this year as we switch to a fully online event. While the event will be virtual we plan to focus on current content and will use a variety of platforms to foster the networking and connections that have highlighted past year's events.
Please check
http://www.etaconference.com/
in the coming weeks for updates to registration information, speakers, sponsors and daily agendas!