2023-09-06T19:00:00+00:00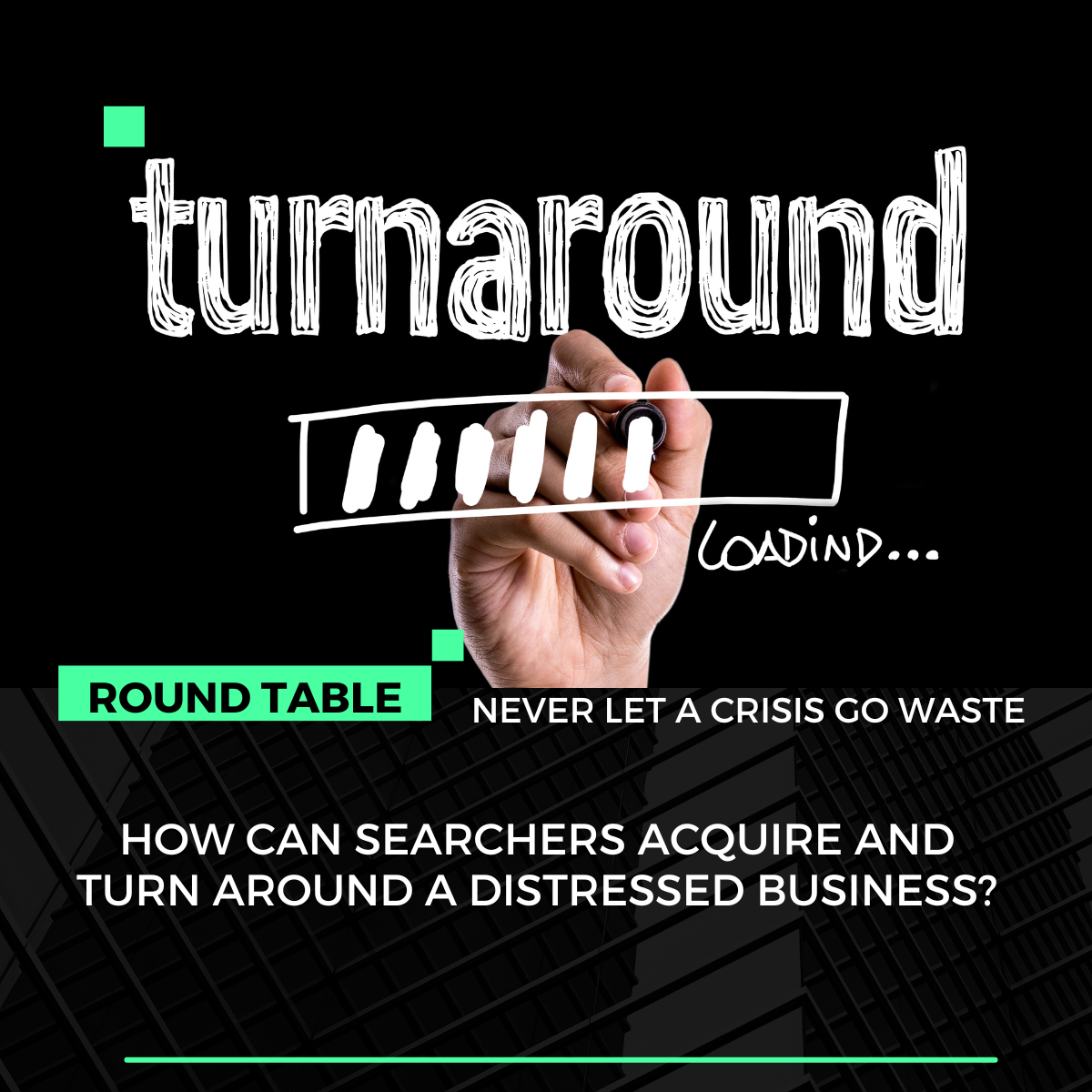 Join us for a Roundtable chat: This is not a webinar to sell. We want to discuss this topic with all searchers to know what they think when they come across distressed businesses with potential.
Is cash-flowing business best for everyone? Or are some willing to roll up their sleeves to turn around a business and achieve exponential returns?
In this forum, we will discuss what strategies everyone uses to identify a turnaround case and understand the potential and overall framework for approaching a turnaround.
Looking forward to your participation! This is a discussion, not a webinar.
For more information or to RSVP, please
sign in
.