REMINDER OF EVENTS THIS WEEK: BIPOC MEETUP & WOMEN IN SEARCH HAPPY HOUR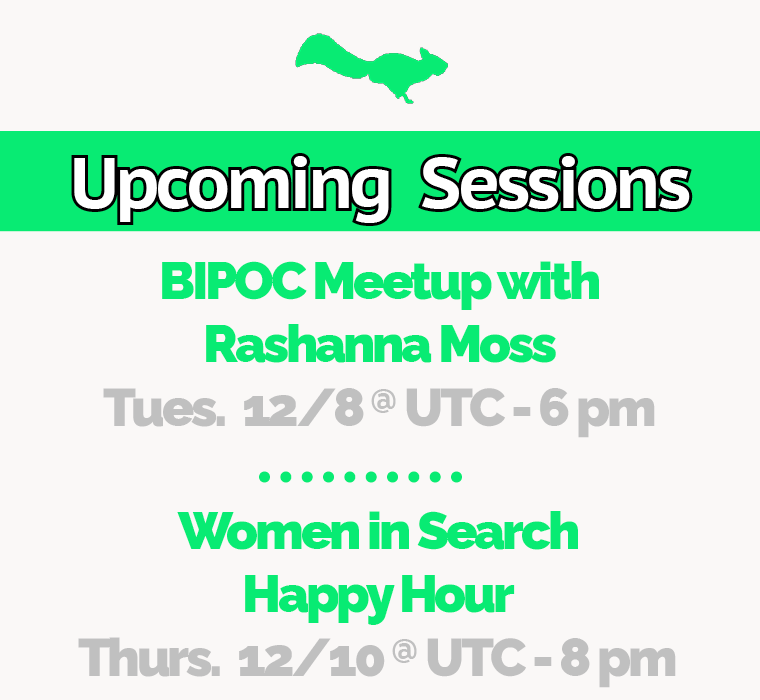 Don't miss our BIPOC Meetup with Special Guest Rashanna Moss who will give you her lessons learned in buying, operating and exiting her small businesses. I've gotten a sneak peak at her excellent presentation -- just chock full of important nuggets that are valuable for anyone thinking of pursuing entrepreneurship through acquisition.

Following the BIPOC Meetup, we host our Women in Search Networking event. So, cozy up with your favorite holiday glass and your best/worst holiday sweater.

Both events welcome allies.
Click here to register for the Rashanna Moss event:

Click here to register for the Women in Search Happy Hour event:
Looking forward to seeing you there!