REGISTER FOR THE VETERANS ETA 2021 SYMPOSIUM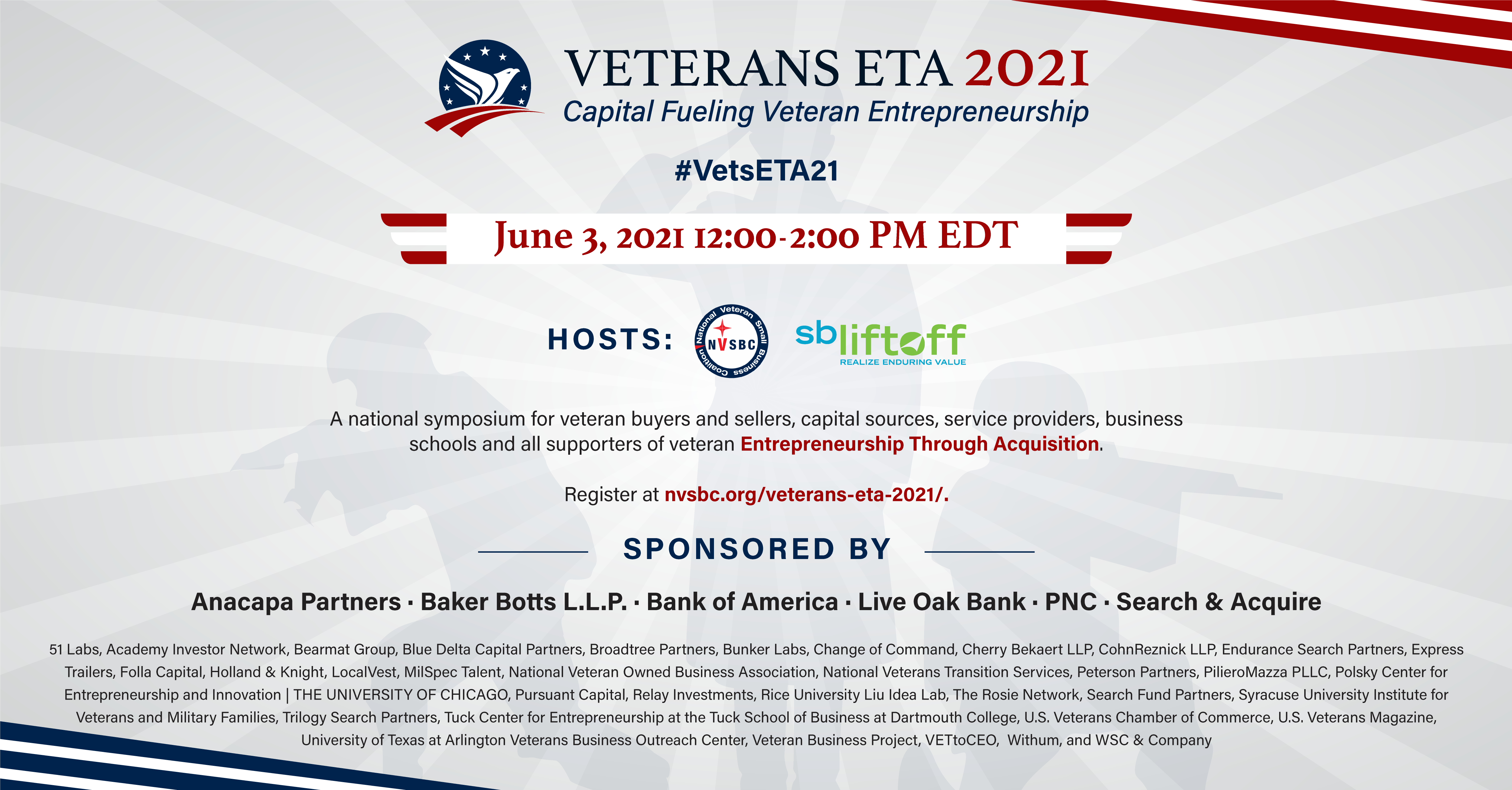 Searchfunder is a proud sponsor of the upcoming first annual Veterans ETA 2021 event on June 3rd from 12:00-2:00 PM EDT. This two-hour virtual event aims to create long-term value for America's veterans, companies and communities through the promotion of entrepreneurship through acquisition. A multitude of leading ETA experts and veterans will be speaking at this event to share their experiences and cultivate a passion for ETA with the attendees. We hope to see you there!
The link to the event on Searchfunder can be found here.