2023-08-17T20:00:00+00:00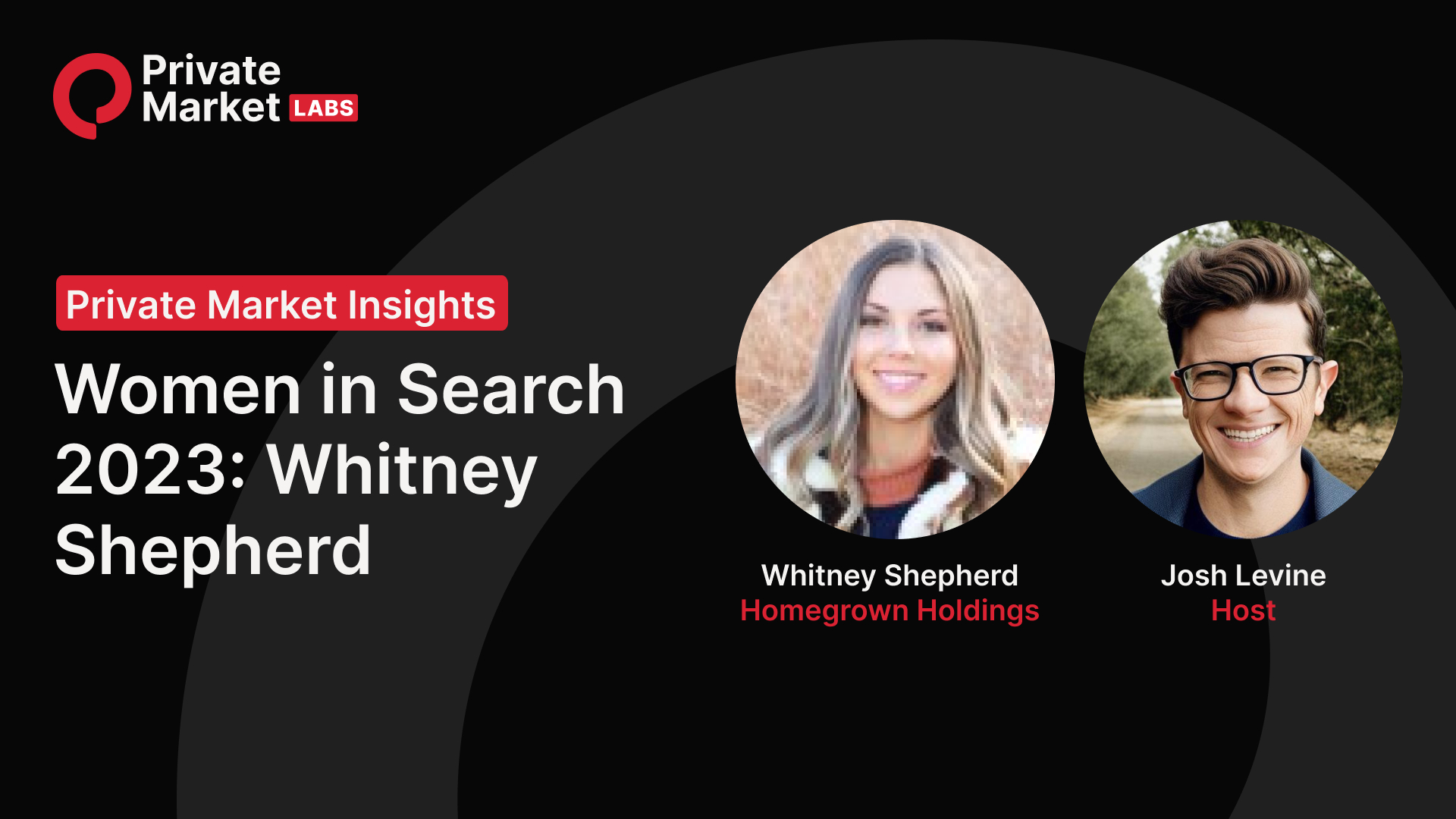 This month's episode of Private Market Insights will feature
Searchfunder member
‌, an ex-chemist who is in the middle of her journey to acquire a small business. She'll share her search process so far and we'll speak about her advocacy to increase the number of women in our space.
Whitney is an exceptionally insightful person and has lent her voice to women in search through her online presence. This is going to be a great one, so don't miss it, streaming here on Searchfunder!
For more information or to RSVP, please
sign in
.