PHOENIX OR FIRE TRAP? ACQUIRING DISTRESSED BUSINESSES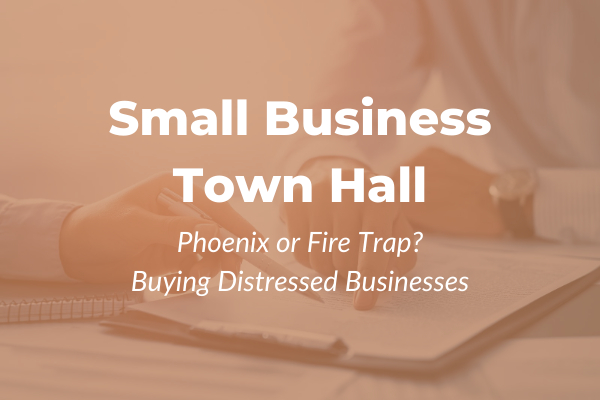 Join Exit Advisors & Aaron Ball of Ball Weelborg Attorneys.
Buying a distressed business at a bargain-basement price can produce huge financial gains for the acquiring company—and there are plenty of opportunities right now. However, it can also result in severe financial indigestion, as the value of the purchased company can continue to fall and legal problems arise after the acquisition. When acquiring a financially distressed business, buyers must consider a number of special issues and be prepared to conduct more than the normal levels of due diligence.
Registration Link:
https://zoom.us/webinar/register/WN_m014NsdmSb6V4_y-Wxm19A