2021-09-21T22:00:00+00:00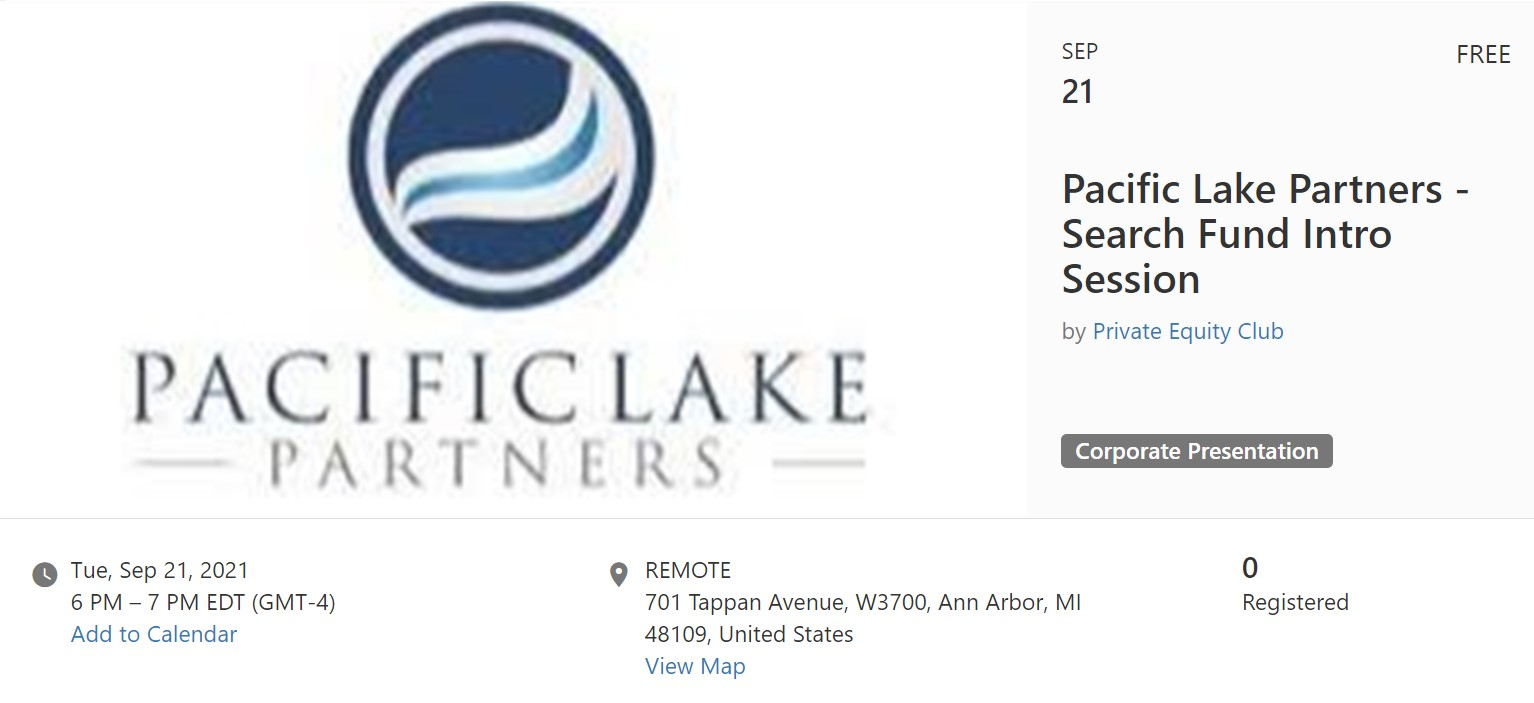 Pacific Lake Partners - Search Fund Intro Session
by Private Equity Club
Date: Tue, Sep 21, 2021
Time: 6 PM – 7 PM EDT (GMT-4)
This event is open to specific members only.
Details
The search fund model offers relatively inexperienced, recent MBA graduates with limited capital resources a quick path to owning, managing, and growing a company.
Come join us to learn more about the search fund model and Pacific Lake Partners!
https://cglink.me/2ez/r1216081
For more information or to RSVP, please
sign in
.