2022-06-14T21:30:00+00:00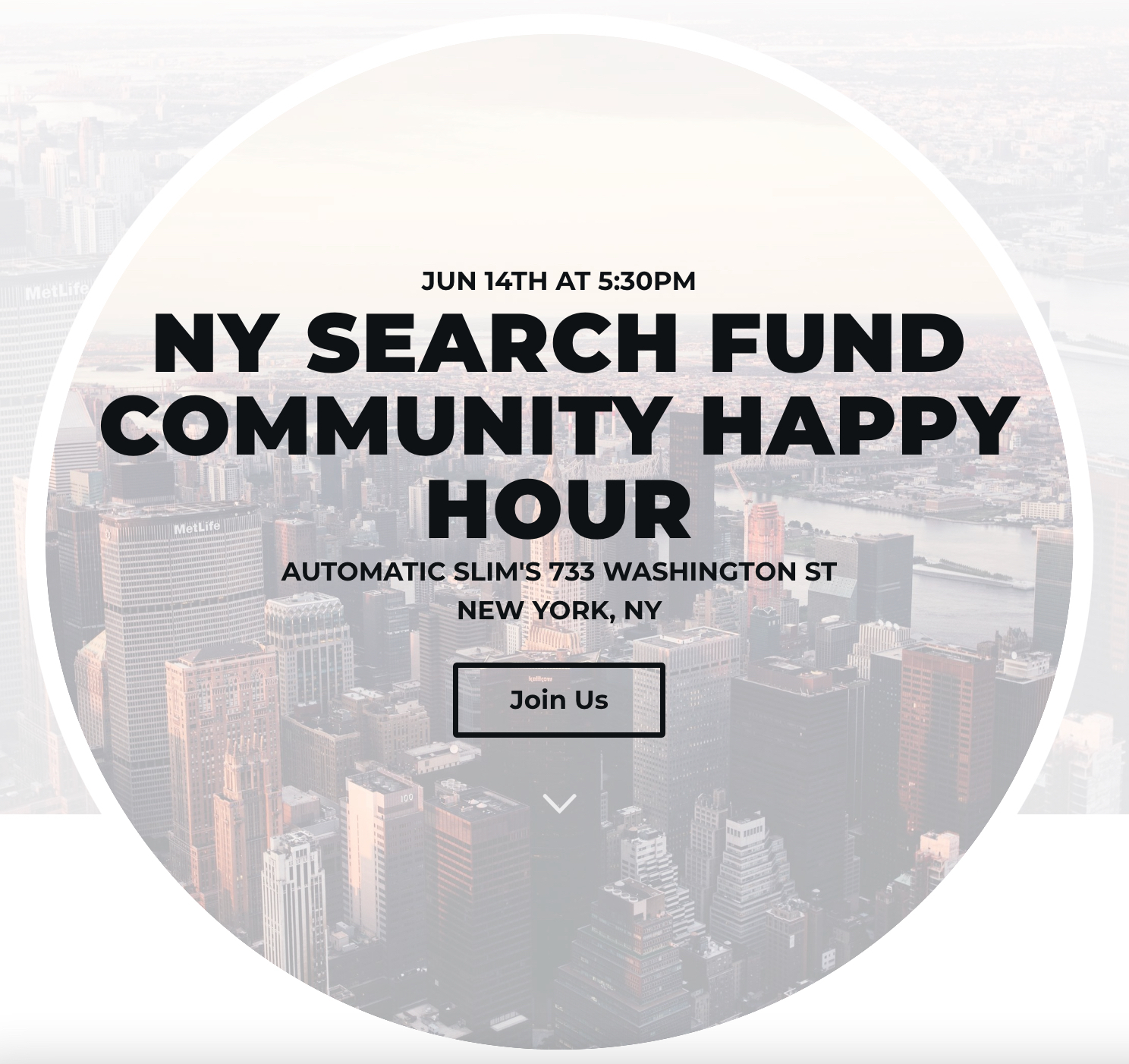 **Updated Date / Time** Confirmed Location
Join Us To Connect, Network and Launch Into Summer Together.
https://sfcnychh622.splashthat.com/
Please RSVP via link so we can get an accurate count of attendees! Thanks
For all searchers and the community that supports entrepreneurship through acquisition - we're getting together for the first time in 2022 IRL! Please join us in New York City Hope to see you there!
For more information or to RSVP, please
sign in
.