2023-11-29T22:00:00+00:00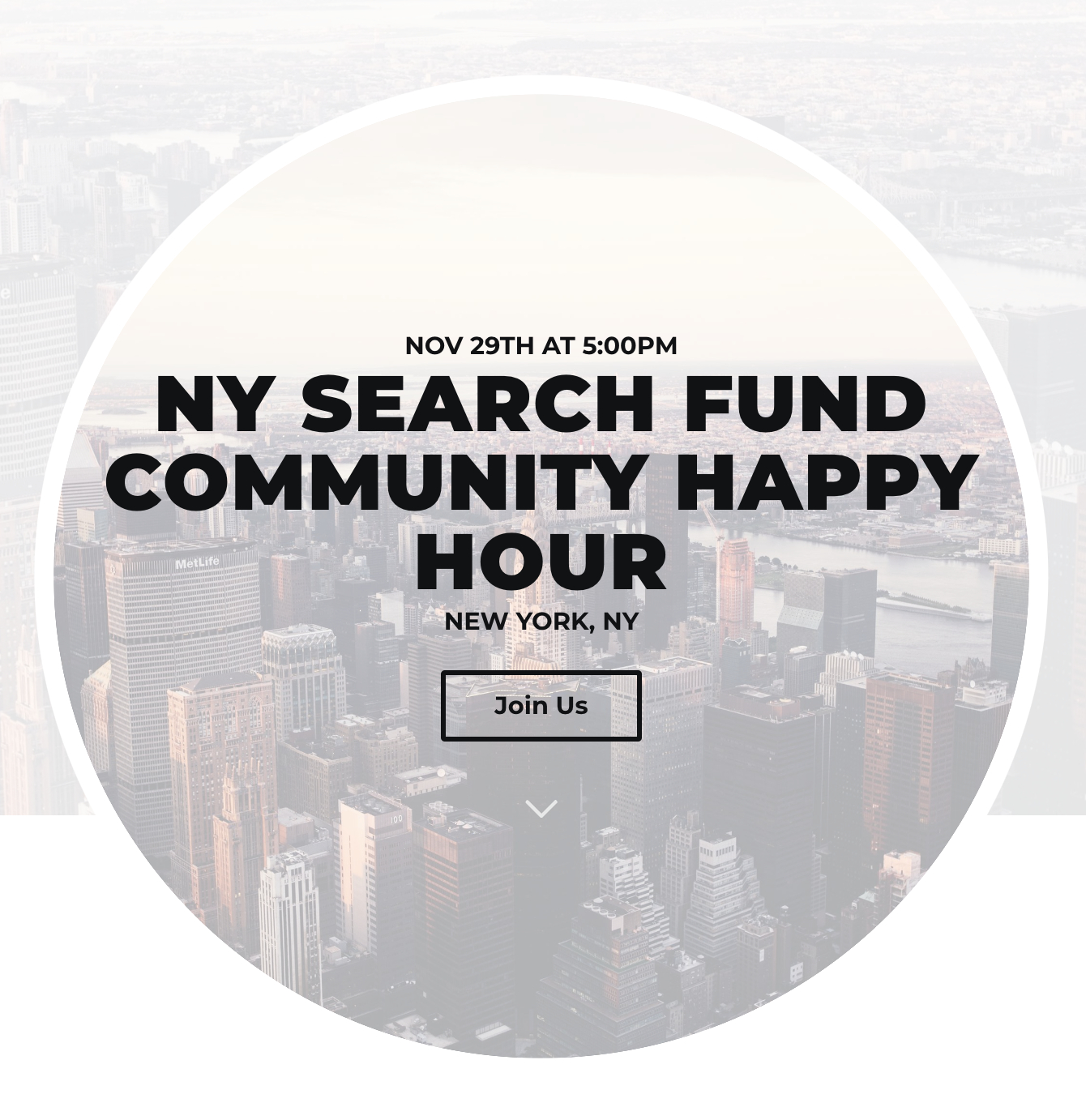 Hi Everyone! The Happy Hour is oversubscribed for our venue and we'll be stopping taking sign ups! I'll create a standby list - remember - sign up is /was required!
**SIGN UP REQUIRED** Location to be shared post sign up:
https://nysfchh1123.splashthat.com/
For all searchers and the community that supports entrepreneurship through acquisition throughout the NY Metro Area.
Please join us for another fun and engaging Networking event for our community. Free for all Searchers & SMB Operators to attend. Opportunities for Investors & Service Providers To Support!
Hope to see you there!
For more information or to RSVP, please
sign in
.