2022-10-19T21:00:00+00:00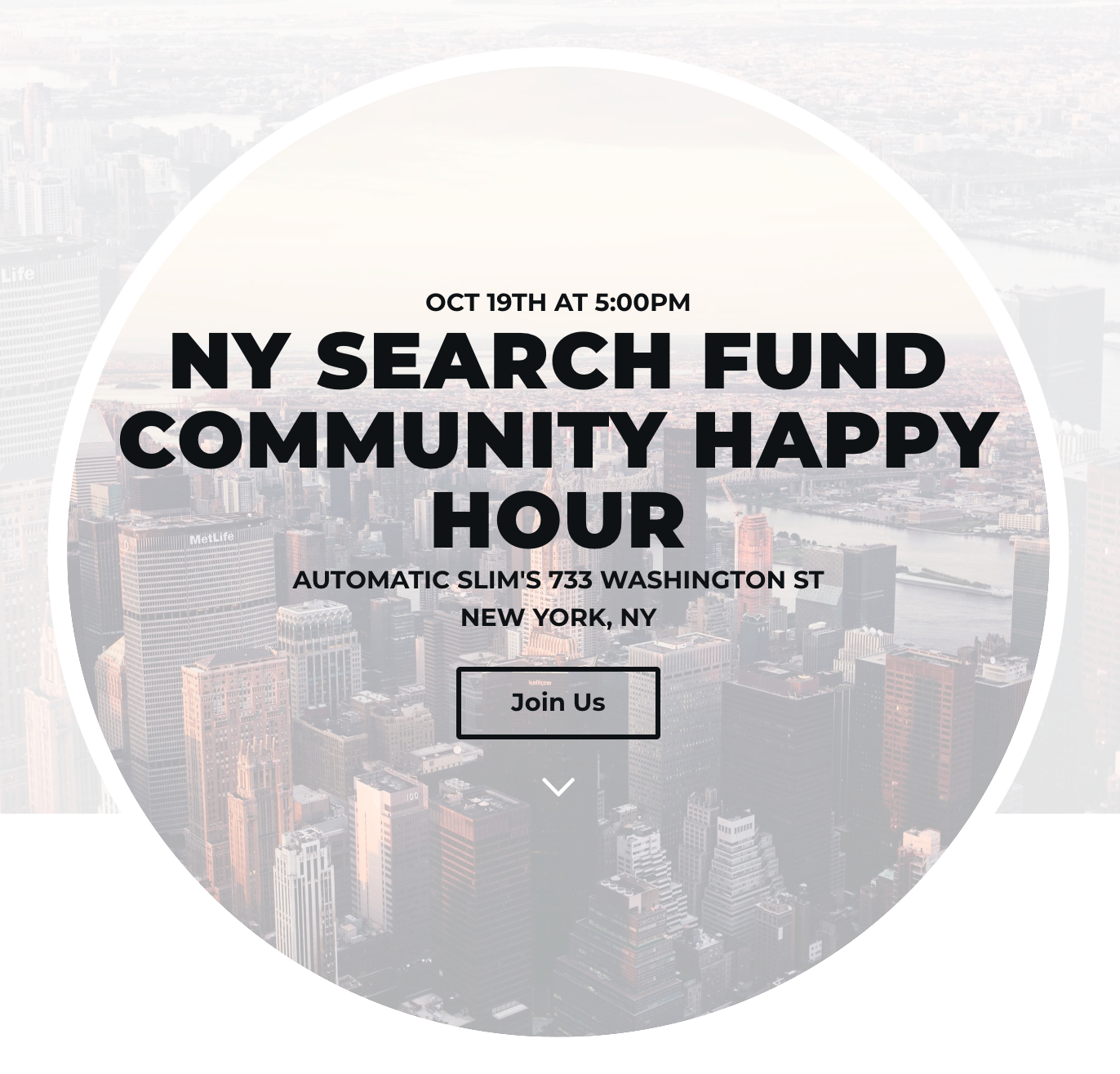 For all searchers and the community that supports entrepreneurship through acquisition.
Please join us in New York City for another fun Networking event at our favorite bar in NYC - Automatic Slim's.
Free for all to attend in partnership with Grata, GKG Risk Advisors & Search Fund Coalition.
Please sign up here:
https://nycsfchh1022.splashthat.com
For more information or to RSVP, please
sign in
.