2023-01-06T17:00:00+00:00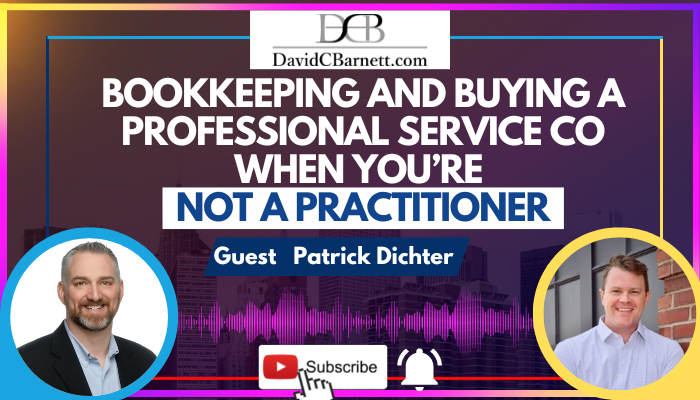 Bookkeeping and Buying a professional service co when you're not a practitioner
New Livestream guest- Patrick Dichter of Appleseed Business Services.I'm happy to have Patrick join me on a live broadcast.
Patrickhas successfully executed a search for a CPA/Bookkeeping firm without being a CPA!
He is now growing this company from being highly regional to a national service provider.
Tune in and as we'll be discussing Search, tax planning, and some top tips to look out for when transitioning a business into your own ownership.This is a 'must see event' for anyone who wants to buy a business or owns one now.
Be sure to join live so that you can ask questions, replay will be available.Set yourself a reminder on YouTube here:
https://www.youtube.com/watch?v=3y-hD8N7nWA
We'll be going live Friday January 06, ###-###-#### Noon Eastern Time and 1 PM Atlantic Time
See you there!
David C Barnett
For more information or to RSVP, please
sign in
.