2023-08-21T16:00:00+00:00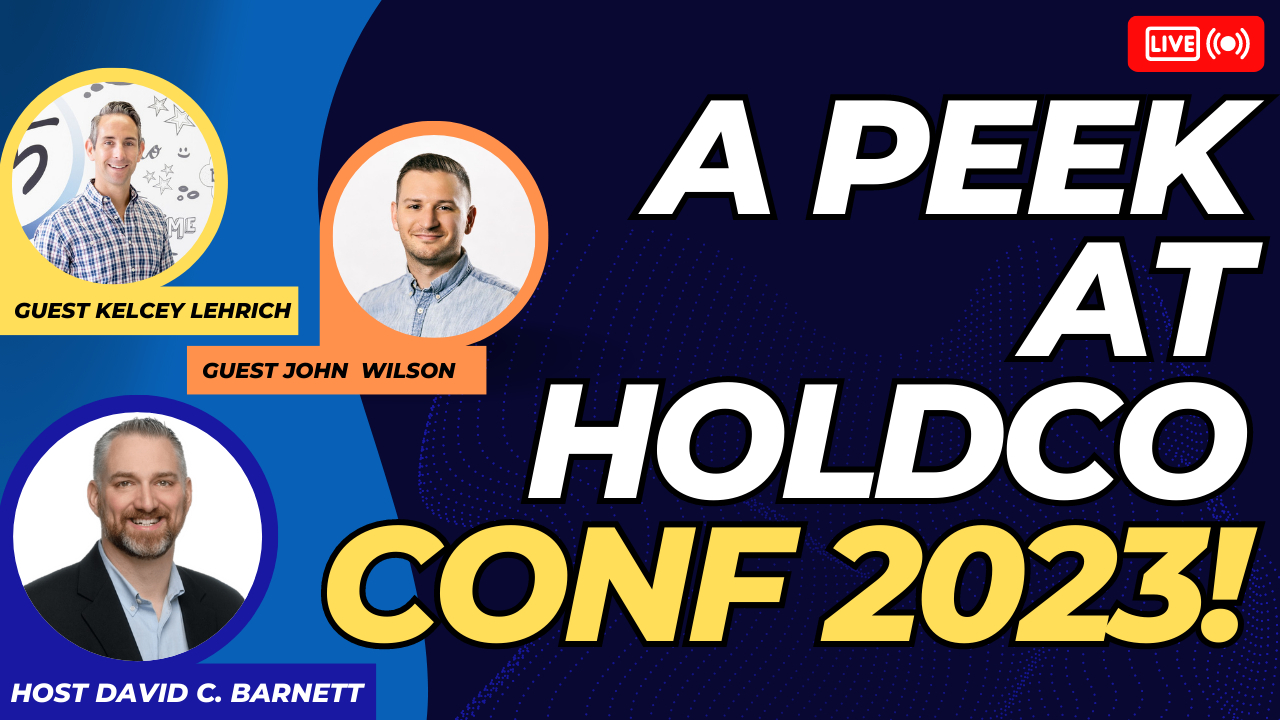 ***Exciting new livestream alert… (I hear there will be a great savings offer as well)
A peek at HoldCo Conf 2023!
New Livestream guest-> Kelcey Lehrich & John Wilson
I'm happy to have John and Kelcey join me on a live broadcast.
These two guys own multiple companies!
How do they do it?
Tune in and as we'll be discussing the challenges of owning multiple businesses and continuing to buy more.
There is so much to talk about that they created a conference last year and will be doing it again in September.
This is a 'must see' conversation for business owners who want to grow into a Holdco, Multi-business owners, Lenders and Investors and Entrepreneurs.
Be sure to join live so that you can ask questions, replay will be available.
Set yourself a reminder on YouTube here:
https://youtube.com/live/p7a_hw0KEXk
We'll be going live Monday, August 21 at 1pm Atlantic Time, Noon Eastern, 9am Pacific.
See you there!
David C Barnett
For more information or to RSVP, please
sign in
.