2022-09-08T17:00:00+00:00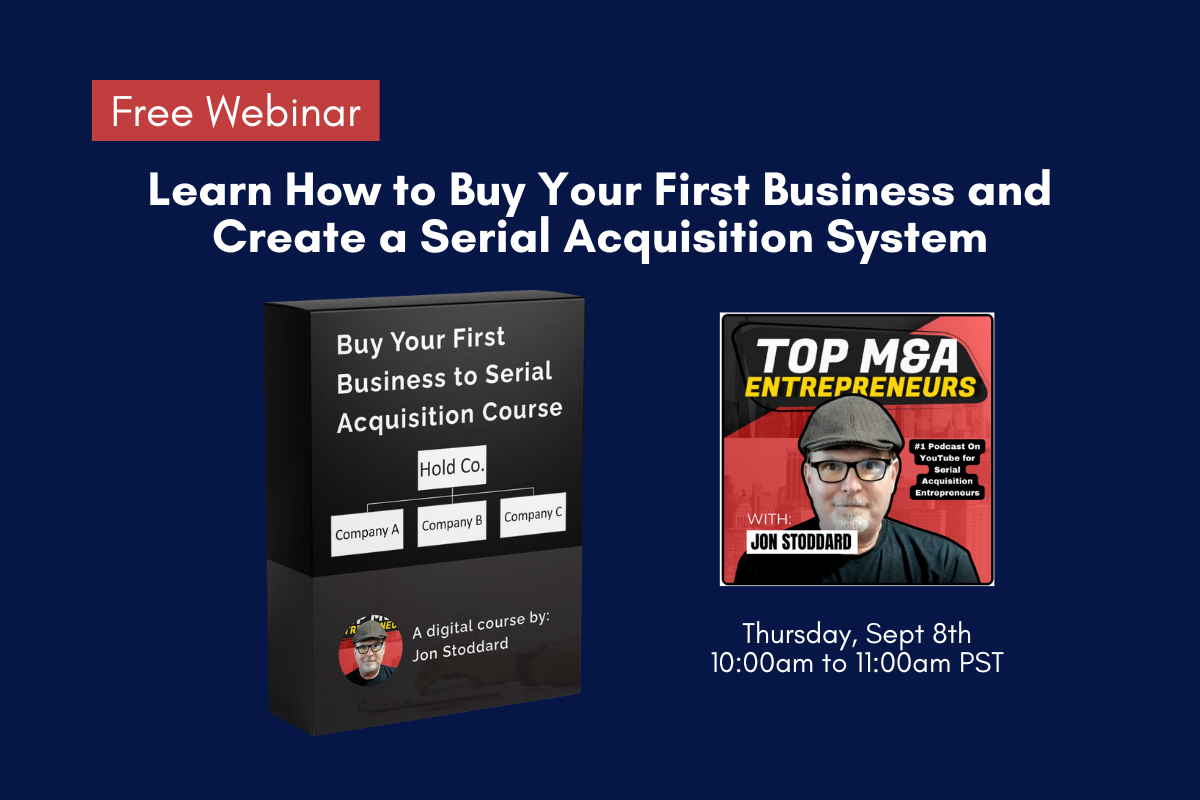 The Learn How to Buy Your First Business and Create a Serial Acquisition System is perfect for first time buyers who want to head towards transformational wealth!
By the end of the webinar, you will learn how to create your goals,identified your ideal target acquisitions,how to take massive action and prospect, what to ask for from the seller,how to analyze a deal, how to value and negotiate the terms and understand how to raise the capital to finance the deal!
For more information or to RSVP, please
sign in
.