KEYS TO INCREASING BUSINESS VALUATION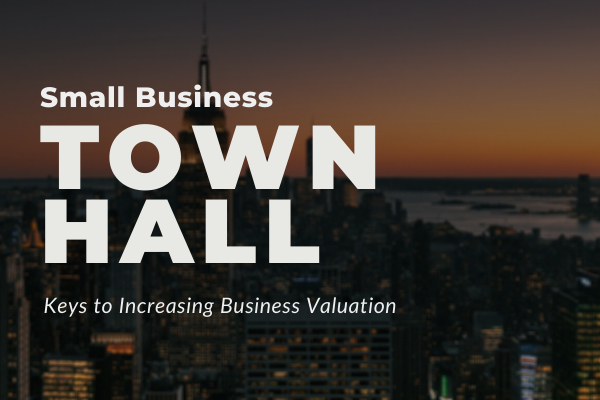 To maximize value, entrepreneurs must understand how business value is derived. As many find out too late, the viewpoint of an investor or potential buyer is much different from the outside looking in.
In this engaging presentation, Al Danto will share the top 10 keys to increasing enterprise value, common valuation misconceptions, and a simple game plan that any business owner (or their advisor) can use..
Al is a Certified Valuation Analyst (NACVA) and teaches the subject at the Jones Graduate School of Business at Rice University. He received the Teaching in Excellence Award voted by students in the Executive MBA
class of 2018 and the Professional MBA class of 2020.
Event Registration:
https://zoom.us/webinar/register[redacted]WN_t5DG0m66SMKLTAoId3xAiw