HOW TO CLOSE A SEARCH FUND DEAL ?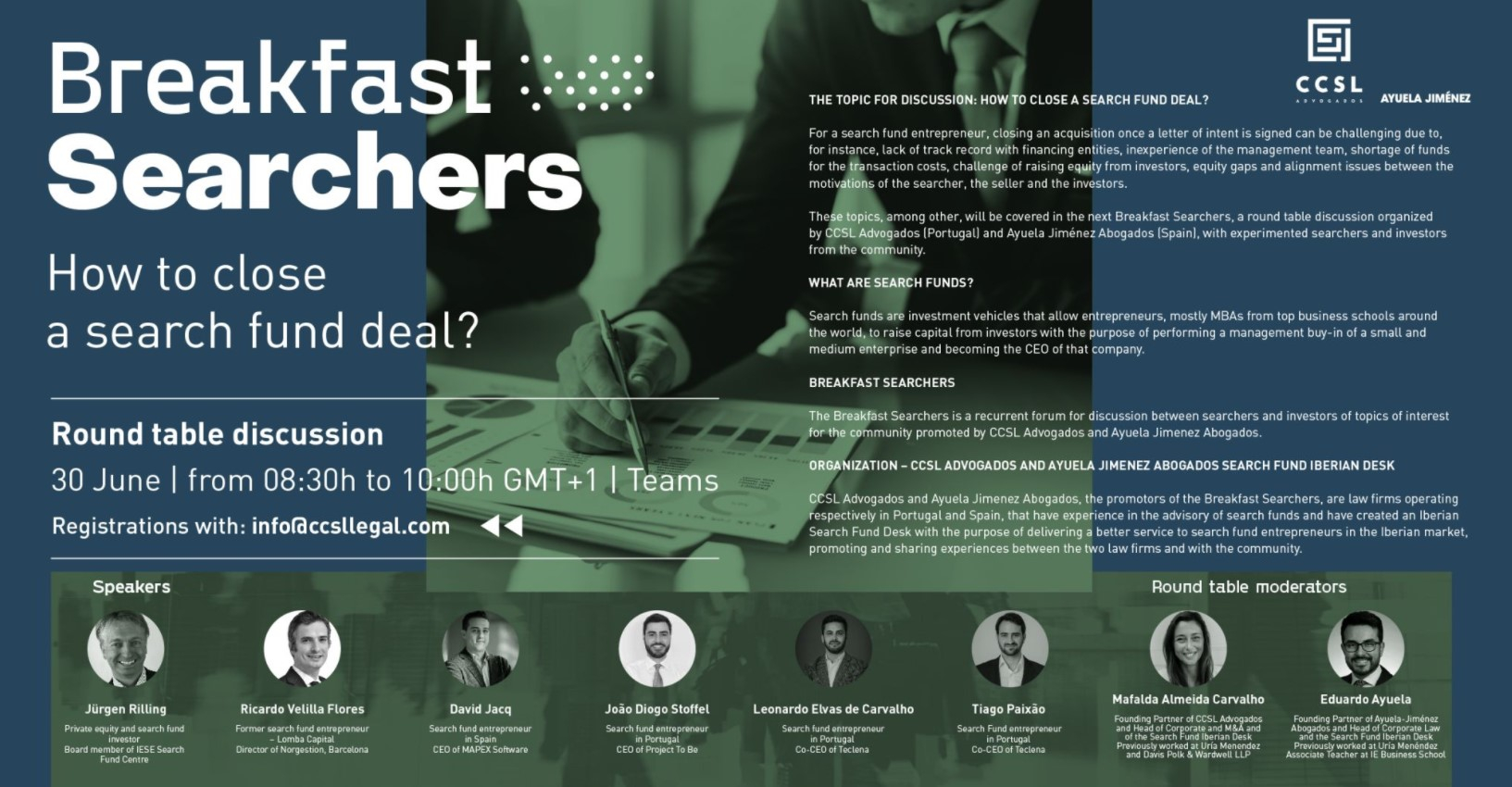 How to Close a Search Fund Deal ?
Breakfast Searchers organized by CCSL Advogados and Ayuela Jiménez.
The Breakfast Searchers is a recurrent forum for discussion between searchers and investors of topic of interests for the community promoted by the CCSL Advogados and Ayuela Jimenez Abogados Search Fund Iberian Desk.
The virtual roundtable speakers Juergen Rilling, Ricardo Velilla Flores, David J. Jacq, João Diogo Stoffel, Leonardo Elvas de Carvalho and Tiago Neves Paixão will be moderated by CCSL Advogados partner Mafalda Almeida Carvalho and Ayuela Jimenez Abogados partner Eduardo Ayuela Zurita.
The event will take place on June 30th at 8:30am (Lisbon time).
You can send your registration to [redacted]