2022-01-26T16:00:00+00:00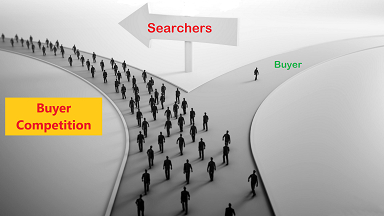 Advance registration required, because I'm limiting the attendees so everyone has the opportunity to participate. Click the link, now, to advance register for this meeting. After registering, you will receive a confirmation email containing information about joining the meeting, which you will use on the day/time for the meeting.
You're welcome to submit questions, which we'll cover during the Zoom. You can do it by emailing me after you receive your email registration confirmation.
Anyone seeing what I'm detecting among SMB owners? There seems to be a surge of business sellers, wanting to avoid losing to rising costs for labor and materials. They're hoping buyers will compete to pay a premium price for their company during the "seller's market."
Timing seems right, because there's also a surge of people looking to buy SMBs.
For more information or to RSVP, please
sign in
.