GOODWIN LAW: INTRO TO IOI, CONTRACTS, AND CLOSING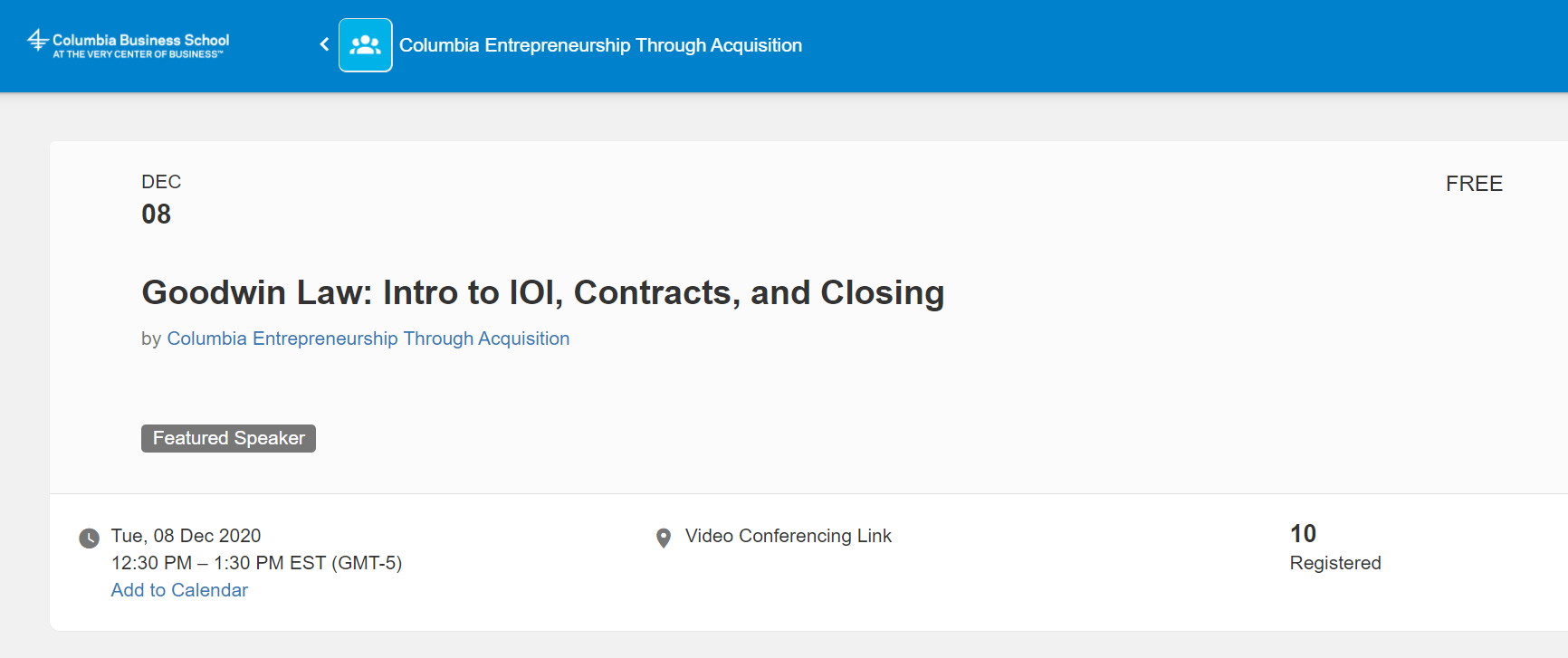 (This event is open to specific members only)
Goodwin Law: Intro to IOI, Contracts, and Closing
by Columbia Entrepreneurship Through Acquisition
Tue, 08 Dec 2020
12:30 PM – 1:30 PM EST
Video Conferencing
Details
Columbia ETA is excited to host Stephen Lee of Goodwin Law as part of our workshop series. Stephen's full bio is below and located at this link:
https://www.goodwinlaw.com/professionals/l/lee-stephen
Stephen Lee is a partner in Goodwin's Private Equity group. He co-chairs the firm's Search Fund practice and is also a member of its Technology and Emerging Companies group. He advises private equity funds, entrepreneurs and corporate clients regarding mergers and acquisitions as well as early stage companies regarding capital raising and general corporate matters. Mr. Lee structures, negotiates, and documents a wide array of transactions, including carve-outs of business divisions, asset and stock acquisitions, mergers, leveraged buyouts and auction transactions.
Mr. Lee regularly represents buyers and sellers in cross-border transactions. He also has particular expertise in the aerospace, software, technology, automotive and medical device industries, where, in addition to mergers and acquisitions, he advises companies regarding joint venture, joint development, licensing and manufacturing arrangements.
Registration
https://groups.gsb.columbia.edu/CETA/rsvp_boot?id=6363