2023-02-22T19:00:00+00:00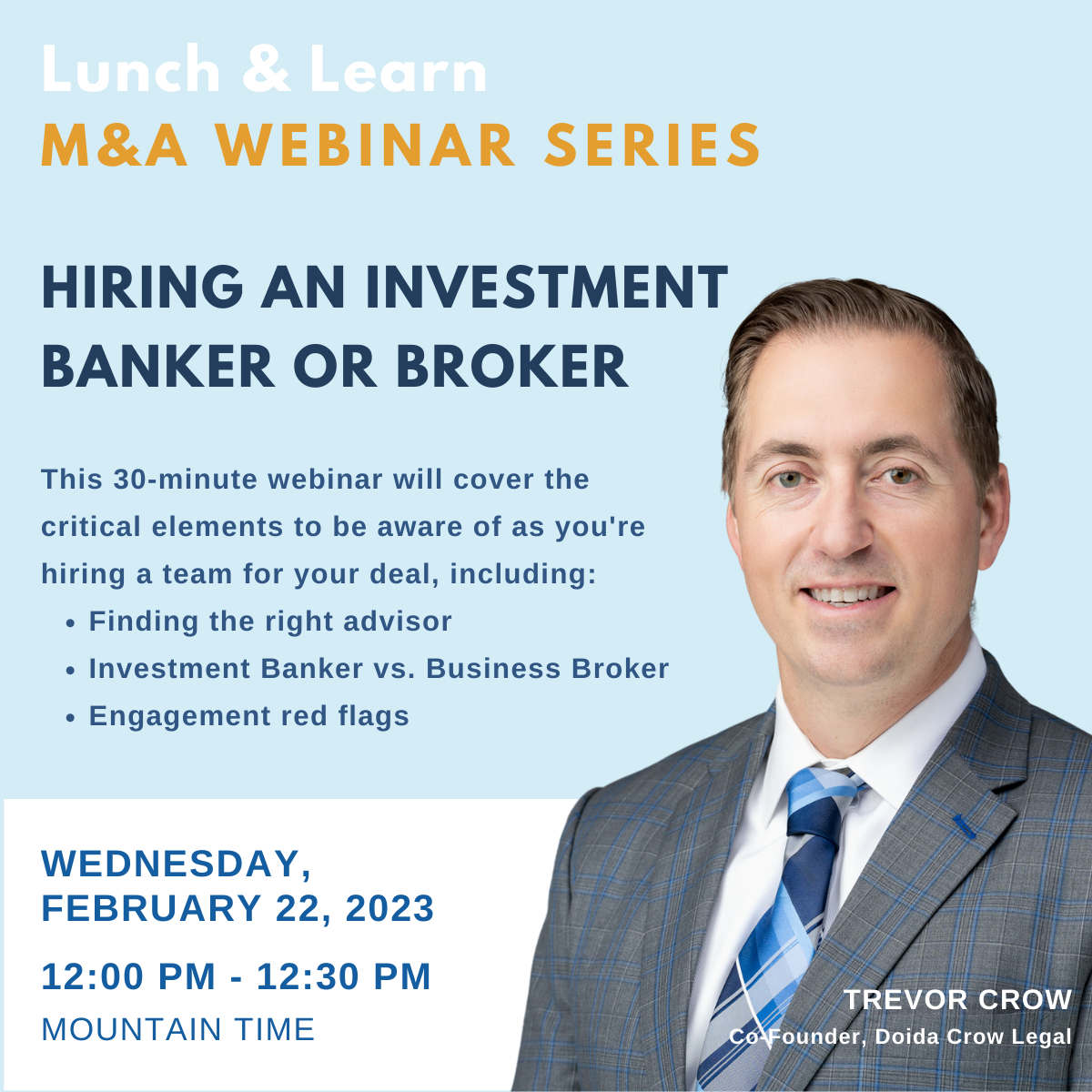 Part 2 of our M&A Webinar Series focuses on the ins and outs of hiring an Investment Banker or Broker. In this 30-minute webinar, Attorney Trevor Crow will cover the critical elements to be aware of as you're hiring a team for your deal, including:– Finding the right advisor– Investment Banker vs. Business Broker– Engagement red flags
WHEN: Wednesday, February 22, 2023 from Noon to 12:30 pm Mountain Time.
WHERE: Zoom
REGISTER:
https://us02web.zoom.us/webinar/register/###-###-#### /WN_WpAIqojuRoyd6qlEoCzBnA
Who Should Watch:- Business Owners- Entrepreneurs- CPAs and Tax Professionals- Attorneys
This is the second topic in a 5-part M&A Webinar Series. Sign up today and stay tuned for future topics, including:– Letters of Intent– Due Diligence– Reps, Warranties, and Indemnifications– State & Local Tax Issues in M&A
More info:
https://www.doidacrow.com/webinar-hiring-an-investment-banker-or-broker/
For more information or to RSVP, please
sign in
.