2022-10-06T23:00:00+00:00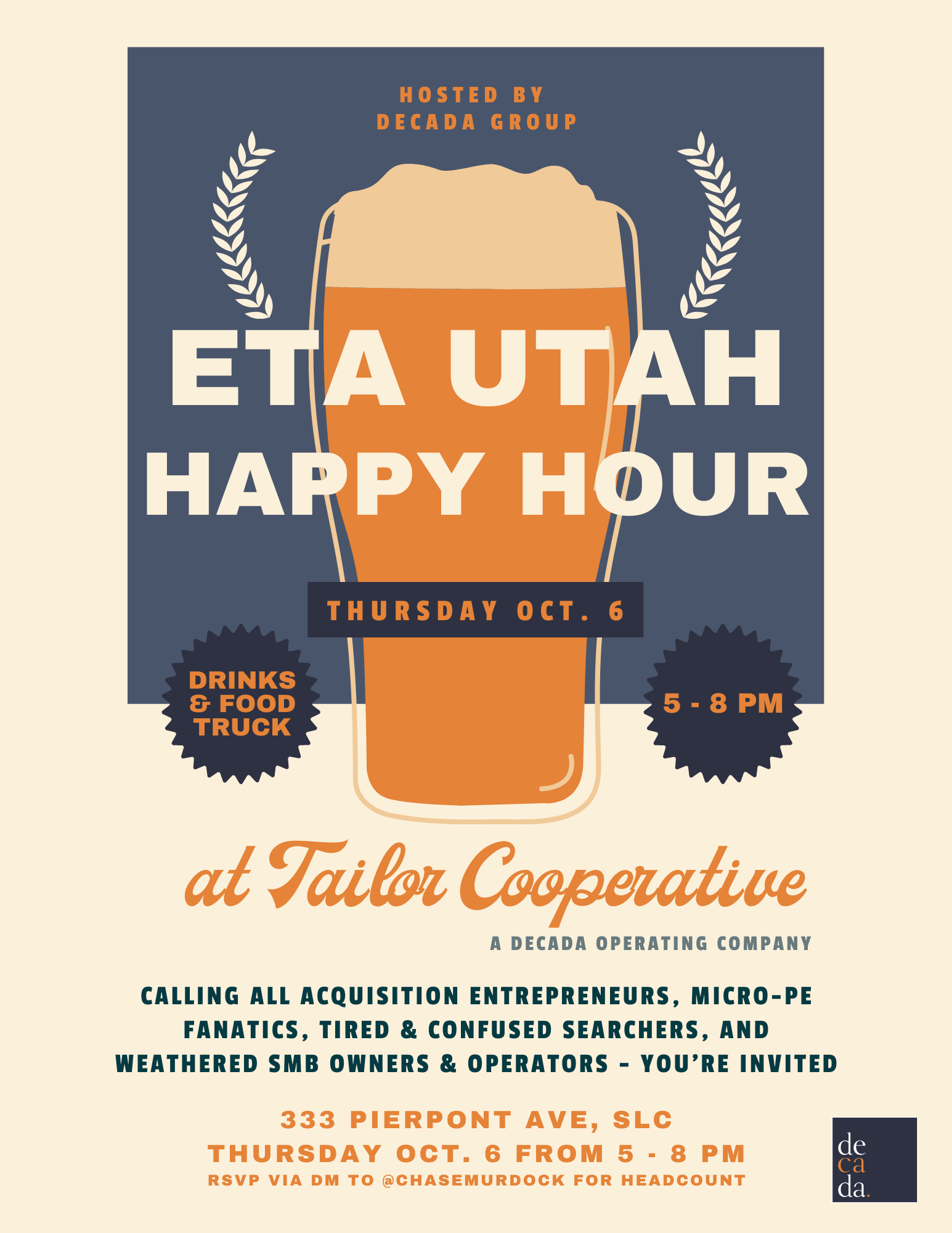 Calling all Acquisition Entrepreneurs, Micro-PE Fanatics,Tired & Confused Searchers, and Weathered SMB Owners & Operators: You're invited to our second ETA Utah Happy Hour, hosted by Decada Group.
Join us at Decada's operating company Tailor Cooperative — a luxury custom clothier in downtown Salt Lake City.Come for drinks, a food truck, and mingling with other ETA enthusiasts. All are welcome to attend. RSVP below so we may have a proper headcount.
RSPV:
https://www.decada-group.com/events/eta-utah-happy-hour-2022-oct
Thursday, October 6, 20225:00 PM8:00 PM
Tailor Cooperative333 Pierpont Avenue, Salt Lake City, UT, 84101
For more information or to RSVP, please
sign in
.