ETA PANEL AT THE 48TH NAYLOR FITZHUGH CONFERENCE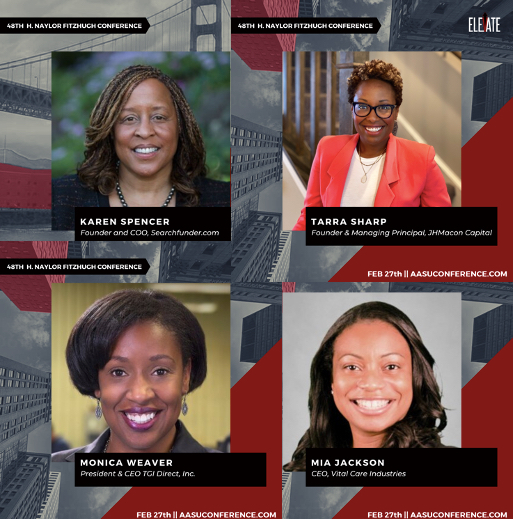 Saturday[redacted], 10:20am - 11:20am EST
More information and registration at
http://www.aasuconference.com/
Panelists are in their first year as operators or have recently raised a search fund. They will discuss the lifestyle and economics of different search fund models (accelerator, self-funded, traditional), and key phases of the journey including: raising a fund, structuring a deal, and operating a company.
Moderator:
Karen Spencer, COO and Founder, SearchFunder.com
Panelists:
Mia Jackson, CEO, Vital Care Industries
Tarra Sharp, Founder and Managing Principal, JHMacon Capital
Monica Weaver, President & CEO, TGI Direct, Inc.