2023-09-14T21:30:00+00:00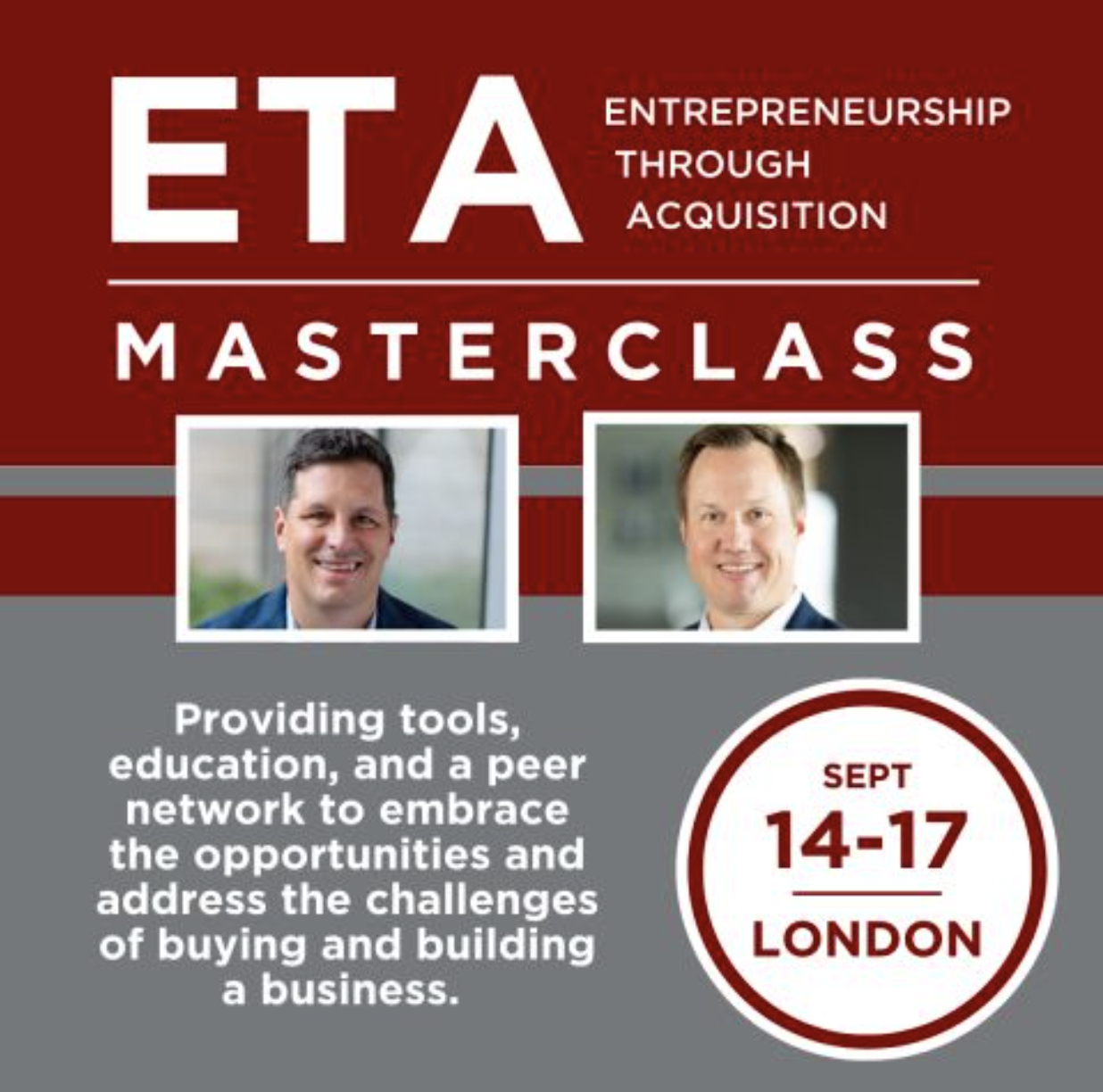 Interested in acquiring and operating a small business? Are you a business professional seeking an alternative career? Join us for this 3.5-day masterclass on entrepreneurship through acquisition featuring expert-led seminars, discussions, and networking with other professionals pursuing the search fund model. This masterclass is led by Chicago Booth faculty Brian O'Connor, founder and managing partner of NextGen Growth Partners; and Mark Agnew, adjunct associate professor and former CEO and president of Lou Malnati's Pizzeria. Together they are two of the world's foremost educators on ETA. Learn more and register for our 3.5 day London Masterclass here:
https://polsky.uchicago.edu/programs-events/eta-masterclass/
For more information or to RSVP, please
sign in
.