2023-09-13T23:00:00+00:00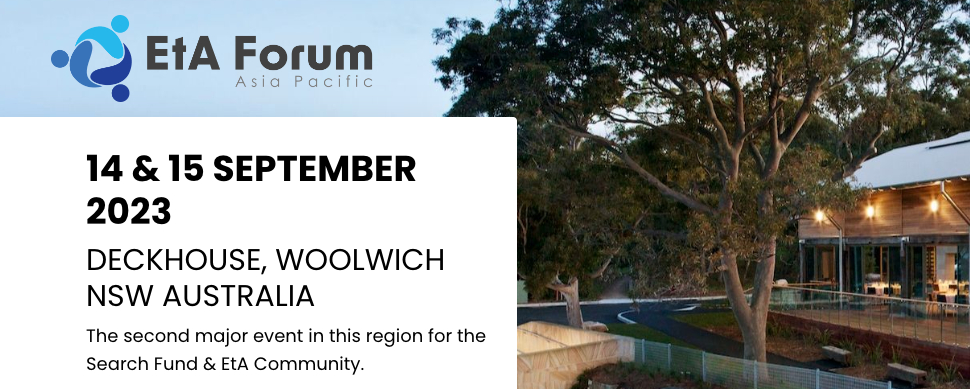 Search conference in Asia-Pacific- September 2023!
Asia-Pacific is witnessing an incredible surge in Search Funds and Entrepreneurship through Acquisition (ETA). Over the past five years, the number of Search Funds has doubled annually, with growing investor interest in the region.
Exciting news! The ETA Forum is the premier Search conference in Asia-Pacific, where the entire ecosystem gathers in September. And let's not forget the breath-taking backdrop of Sydney Harbour! Be sure to visit the website (
www.etaforum.com.au
) and secure your ticket using the discount code (ETAEARLYBIRD).
#etaforum #searchfunds #asia-pacific
For more information or to RSVP, please
sign in
.