EQUITY INCENTIVES IN AN ACQUISITION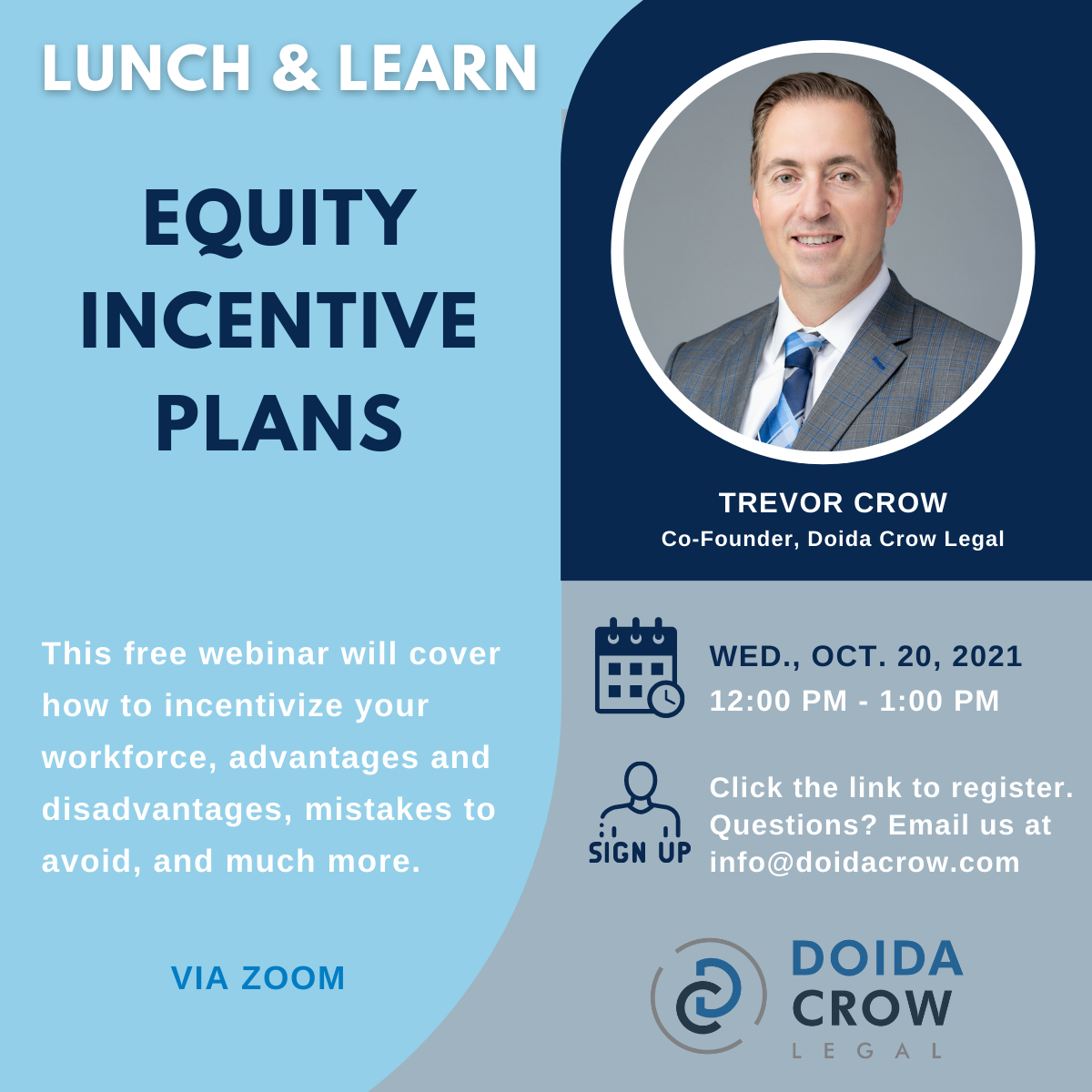 There are numerous ways an employer can seek to incentivize its workforce and it is important to prepare and plan ahead. Especially if you're considering an acquisition and all that comes with it.
WHEN: Wed., Oct. 20, Noon - 1:00 pm Mountain Time via Zoom
Join Attorney Trevor Crow as he explains the most important aspects of Equity Incentive Plans, including types of incentives, advantages and disadvantages, and things to think about as you create and navigate your offerings, including through an acquisition transaction.
REGISTER HERE:
https://us02web.zoom.us/webinar/register[redacted]WN_kN5KO-VIQmKMr-S-KZkA6g
Trevor is the Co-Founder of Doida Crow Legal, a boutique corporate law firm specializing in mergers and acquisitions, corporate growth, and financing. Get to know Trevor:
https://www.doidacrow.com/about/trevor-a-crow/
Learn more about Doida Crow Legal:
https://www.doidacrow.com/