DIGITAL MARKETER PRESIDENT MARK DE GRASSE - THE CHOREOGRAPHY OF NEGOTIATION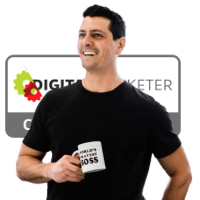 Come join us as we interview Digital MArketer President Mark de Grasse.
I met Mark at Traffic & Conversions this year along with Roland Frasier, Ryan Deiss, and others.
Mark is an enthusiastic public speaker who is passionate about strengthening teams, fostering leadership programs with laser-like focus, and assisting individuals and small businesses to achieve their goals faster to scale their brand.
Mark designs, develops and approves comprehensive, strategic, and low-cost programs for companies and professionals to grow their businesses organically and maximize their marketing platforms efficiently while reinforcing the setup.